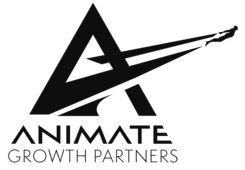 St. Louis, MO, June 01, 2017 --(
PR.com
)-- Today's emerging "Engagement Industry" requires new approaches that look beyond traditional ideas about performance improvement and incentives for loyalty. Animate Growth Partners, LLC ("AGP"), an upstart agency launching today, is designed to help clients achieve sustained revenue growth through deeper and richer business relationships with sales channels and customers.
AGP will challenge clients with design thinking grounded in audience insights, behavioral economics research, neuroscience, and decades of experience in delivering successful programs. AGP's innovative agency business model will only employ Designers and Account Service teams. Those teams will source the industry's best third-party services (technologies, rewards, direct marketing, etc.) to meet the unique needs and scale of each client.
Chris Galloway, founder and owner of AGP, believes the key to unlocking long-term results is building authentic, two-way connections that strengthen the bonds between businesses and the people that make them successful. Galloway says, "You just can't do that sustainably on the merits of a plug-and-play reward and recognition program alone. It takes strategic and artful design, proactive participant support, analytics, and program management throughout the life of the program to ensure it achieves maximum measurable value. AGP will help clients who are experiencing a gap in those areas and dramatically improve their ROI."
With no sales staff of their own, AGP will go to market through alliances as well; incentive travel and other reward providers in the industry can partner with AGP to extend their own client offerings. In doing so, they reinforce their client relationships with new services and generate a new revenue stream, yet do not have to make the significant investments needed to acquire those sorts of skills and expertise. AGP will be a white-labeled, back-office extension of alliance partner account teams and direct clients alike.
About Animate Growth Partners - Animate Growth Partners is a new kind of incentive agency focused exclusively on the design and management of programs. We connect our clients with the best services to match their needs, because we are not tied to any one reward type or a legacy technology. Our approach, anchored in research and behavioral economics, will forge bonds between brands and the people that make them successful, built on trust, authenticity, and mutual gain.
For more information about AGP, visit
www.animategp.com
Contact: Chris Galloway
Animate Growth Partners, LLC
Phone (314) 896-1485
info@animategp.com