Deborah J. Callender to be Recognized as a 2018 Strathmore's Who's Who Roundtable Member
Deborah J. Callender, of Carriere, Mississippi, will be honored as a Member of the 2018 Strathmore's Who's Who Roundtable. This distinction is to be bestowed in recognition of her outstanding contributions and achievements in field of Physical Science.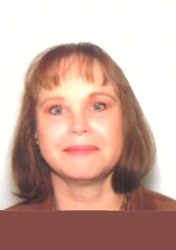 Carriere, MS, June 22, 2017 --(
PR.com
)-- About Deborah J. Callender
Deborah J. Callender is a Physical Scientist with the Naval Oceanographic Office. Ms. Callender received a B.A. in English from the University of Utah, an M.A. in Management from the University of Redlands, and an M.S. in 3D and Virtual Reality Imaging from the University of Southern Mississippi. Ms. Callender's field of expertise is Geospatial Analysis, Program/Project Management, and Marine Environmental Data Collection and Analysis. Ms. Callender is a Strathmore's Who's Who Lifetime VIP Member and the 2017 Industry Leader of the Year in Physical Science. She is a member of AAG, AGU, AMS, and IWLA.
www.navy.mil
About Strathmore's Who's Who
Strathmore's Who's Who publishes an annual two thousand page hard cover biographical registry, honoring successful individuals in the fields of Business, the Arts and Sciences, Law, Engineering and Government. Based on one's position and lifetime of accomplishments, we honor professional men and women in all academic areas and professions. Inclusion is limited to individuals who have demonstrated leadership and achievement in their occupation, industry or profession.
Contact
Strathmore Who's Who
Ann Marie Barone
516-997-2525
www.strathmore-ltd.com

Contact