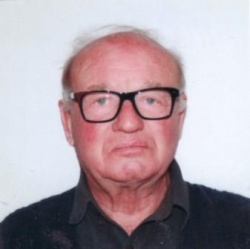 Old Saybrook, CT, July 26, 2017 --(
PR.com
)-- About Ludwig K. Holterman
Ludwig K. Holterman was born in Bremerhaven, Germany. He received a Master's degree in Engineering from Bremerhaven University. Mr. Holterman is the owner of Concept Engineering, a firm which provides heat flux transducers and sensors. His area of expertise is in new development and inventions. Mr. Holterman has 6 patents including-fluid metering pump 5284425; check valve 4958661; and diaphragm valve 494487. He previously was at NASA in Huntsville, Alabama, for 7 years working on the Saturn V Space Rocket for moon landing in the Apollo program. Mr. Holterman is a member of I.S.A. In his leisure time he enjoys windsurfing, skiing, ice skating, flying "soaring" sailplanes and power planes.
About America's Registry of Outstanding Professionals
America's Registry is a membership organization that gives its members the type of national recognition they strive for. Professional business people may join memberships, societies and organizations to develop business contacts, thus gaining image and credibility for themselves and their organization. As a powerful third party endorsement, America's Registry offers this kind of recognition for individuals on a national basis with the added benefit of instantaneous networking with the other members. Members are encouraged to welcome, network and assist each other whether they are in the same or an entirely different industry or profession. Being in America's Registry can be viewed by the members as a letter of introduction to all the other members.