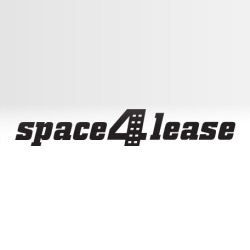 Vancouver, Canada, February 14, 2008 --(
PR.com
)-- Chris Walters, President and CEO of Space4lease.com announced today that the company is now under new ownership effective immediately. Space4lease.com is now recognized as one of the largest online repositories of commercial, industrial and retail properties in Canada. Additionally Space4lease.com is recognized for providing value-added services and data to both the landlord and brokerage communities by supplying one of the richest sources of ICI information in the country. Space4lease's current inventory level is rapidly approaching an amazing one billion square feet of commercial space.
With the new management team headed by Walters, the company is now embarking on a dramatic change in strategic direction that will continue to increase the properties in the national database while steadily growing the value proposition and service offering to its growing membership base. Walters stated, "Our corporate focus is now on providing leading edge tools and reports for our members while supplying the most relevant commercial data within the industry".
When asked about upcoming corporate changes, Walters stated, "We have some exciting news that we will be releasing very shortly that will further differentiate Space4lease in the Canadian Commercial Real Estate market place, also we have a multitude of new tools and reports that will improve operational efficiencies for many of our clients and improve the relevancy of their information". Walters said, "Our team is very excited about the year ahead and the new direction of our organization".
About the Space4lease.com
Space4lease.com (www.space4lease.com) has offices in Vancouver, Toronto and Montreal and is now recognized as one of Canada's leading Commercial Real Estate Marketing Channels. Space4lease.com has been one of the premier commercial leasing data sources for the landlord and real estate brokerage communities since 2000. With close to 1 Billion Square Feet of Canada Commercial Real Estate space, Space4lease.com is clearly the premier source when moving in the ICI world.
###