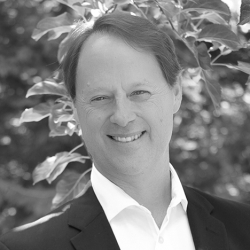 San Francisco, CA, September 06, 2017 --(
PR.com
)--
Lane Michel
, business coach and consultant, has affiliated with NAVIX Consultants, a national network that helps business owners plan for and achieve successful exits.
Mr. Michel, who is also owner and CEO of VeraHeart LLC, will lead the NAVIX program in Northern California. NAVIX, first created by its CEO Patrick Ungashick, is now used by a team of Consultants across the USA to help business owners achieve happy exits.
"Business owners want to have a happy exit one day, and they need help. There are about 9 million Baby Boomer business owners in the US, and most of them know they are not ready for exit," noted Mr. Ungashick. "Lane Michel's experience in working with owners and CEOs of small to mid-market companies will greatly strengthen the NAVIX team."
As a NAVIX Exit Planning Strategist, Mr. Michel helps business owners plan for and achieve a happy exit that secures financial freedom and leaves a legacy of success for family, employees and clients. Having navigated most aspects of founding to growth to exit, Mr. Michel is uniquely qualified to assist owners in preparing for future sale, transfer of ownership to partners, employees and family members, or an orderly liquidation.
In addition to affiliating with NAVIX, Lane Michel continues to coach business leaders. "Building inspired purpose-driven organizations and helping people live their full life purpose has always been my calling," Michel said. "I have seen too many owners wait too long to plan for their greatest success: transitioning their business to the next generation. With NAVIX, we can confidently orchestrate lasting legacy and personal freedom." His career over three decades as executive, founder, board member, manager, engineer, marketer and management consultant have given Mr. Michel a broad international experience to draw upon.
Mr. Michel is a local San Francisco Bay Area boy. He holds an M.B.A. from Santa Clara University and a B.S. from San Jose State University. He was born, raised and has made the San Francisco Bay Area home-base for most of his life.
NAVIX Consulting LLC helps business owners plan for and achieve successful exits. NAVIX was designed out of experience seeing business owners struggle to achieve financial freedom, create a sustainable business legacy, and exit on their own terms. NAVIX is a dual-track process, that prepares both the business and its owner(s) for exit. For more information, visit www.navixconsultants.com.