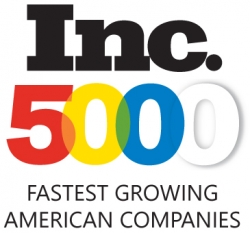 Olympia, WA, September 13, 2017 --(
PR.com
)-- Divorce Lawyers for Men, a network of attorneys with offices here and around the state, now stands with previous honorees such as Zappos, Under Armour, and LinkedIn as a ranking member of the Inc. 5000.
Divorce Lawyers for Men ranked 4,820 on the 36th annual Inc. 5000 list, the most prestigious ranking of the nation's fastest-growing private companies. The ranking is the product of critical evaluations of companies around the nation that have proven to be highly successful in the small and medium sized business segment.
"It's rewarding to be recognized by somebody as prestigious as Inc. magazine and for them to document the phenomenal growth that we've been enjoying," said Frank Morris, co-founder of Divorce Lawyers for Men. "If Morris - Sockle was not recruiting top quality lawyers to work with their Divorce Lawyers for Men network, we wouldn't have the client growth we've enjoyed. You can't enjoy good growth if you're not providing good product. Our network of regional attorneys is providing that product."
Divorce Lawyers for Men has more than 25 offices in 10 counties in Washington and Oregon. It is the only legal network in either state specializing in family and divorce law. The organization's attorneys are hand selected by the partners of its founding office, Morris – Sockle, PLLC, of Olympia, Wa. They are considered to be among the best in the industry. Newsweek named Divorce Lawyers for Men as a Premier Law Firm of 2017. North America News magazine called it the Most Innovative Law Firm in Washington State for 2017.
"We instill, in all the attorneys that work with us, that our goal is to provide quality legal services and to have clients that are satisfied, in the end, that they've gotten the best outcome possible," said Jeanne Sockle, co-founder of Divorce Lawyers for Men. "Our growth is indicative that we're being successful in reaching our goals, both in how we do business and in satisfying our clients."
The 2017 Inc. 5000 is the most competitive class since the list's creation. The average company in the 5000 achieved a three-year average growth of 481 percent. The total revenue of all 5000 is $206 billion.
Inc. was founded in 1979 and is the only major publication created specifically for owners and managers of growing private companies. Its monthly audience is more than 18,000,000.
"The Inc. 5000 is the most persuasive evidence I know that the American Dream is still alive," said Eric Schurenberg, Inc. president and editor-In-chief.
A complete list of business, company profiles and an interactive database is available at www.inc.com/inc5000.
For more information About Divorce Lawyers for Men, its local attorneys, or Inc. 5000 contact Jennifer Jenkins at 1 (877) 866-7393 or visit
www.DivorceLawyersforMen.com
.