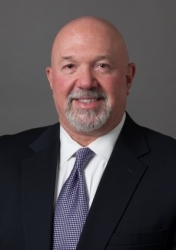 Chicago, IL, September 30, 2017 --(
PR.com
)-- About Charles H. Cole
Charles H. Cole is an Attorney and Shareholder with Lewis Brisbois Bisgaard & Smith LLP. As a young man seeking a career in the early 1970s, he felt drawn to the practice of law, believing it would afford him the opportunity to serve in a profession at once noble and moral, stimulating and exciting. After 13 years of practicing law, Charles started his own firm, which grew to 20 attorneys over five years and won respect in the insurance defense field. The opportunity to join Schuyler Roche occurred in 1997 when leadership began recruiting him, eager to expand the firm's capabilities in the areas of his expertise. Attracted to Schuyler Roche by its mission to combine the strength and resources of a large firm with the collegiality of a small shop and for striving to respond promptly to the needs of each client, Charles joined Schuyler in February 1998. As an undergraduate, he studied engineering and math, working toward a degree in Chemical Engineering. Charles eventually pursued a B.S. in Psychology. Unusual for anyone, Charles also trained in drama and improvisational comedy at Chicago's famed Second City, a background he believes enhances his performance before judges and juries. Charles has lectured extensively, most notably as an adjunct professor teaching product liability and trial practice at the Chicago Kent School of Law at the Illinois Institute of Technology. He has also lectured before DRI, the IDC, the Canadian Defence Council, and several state bar associations. He recently completed his service as the Director of the prestigious IADC Trial Academy at the Stanford School of Law on August 3, 2013. Charles has been elected to serve a three-year term on the International Committee of Mackrell International commencing May, 2014. He has previously served as President of the Illinois Association of Defense Trial Counsel (IDC), the state's largest organization of defense attorneys handling civil matters. Charles also served as Secretary-Treasurer of DRI, as a member of its Executive Committee, and as a member of its Board of Directors.
www.lewisbrisbois.com
About Strathmore's Who's Who
Strathmore's Who's Who publishes an annual two thousand page hard cover biographical registry, honoring successful individuals in the fields of Business, the Arts and Sciences, Law, Engineering and Government. Based on one's position and lifetime of accomplishments, we honor professional men and women in all academic areas and professions. Inclusion is limited to individuals who have demonstrated leadership and achievement in their occupation, industry or profession.