Rick J. Seeberger, Rh.D. Has Recently Been Recognized by Strathmore's Who's Who
Rick J. Seeberger, Rh.D., of El Paso, Texas has recently been recognized as a Lifetime Member of Strathmore's Who's Who Registry for his outstanding contributions and achievements in field of Executive Coaching and Consulting.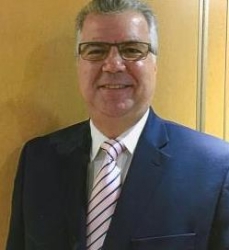 El Paso, TX, October 07, 2017 --(
PR.com
)-- About Rick J. Seeberger, Rh.D.
Executive Coach, Consultant, and Strategic Facilitator Rick Seeberger has successfully conducted Educational, Leadership, and Cultural Change initiatives in 43 nations. He is a Strategic Consultant for public, private, and social sector organizations and agencies, and is the Founder the NGO Border Leadership Institute. Mr. Seeberger has life experience equivalent of a Ph.D. in Organizational and Executive Leadership. He has spoken to groups of all sizes, with simultaneous translation in foreign nations, on subjects from personal development to organizational growth, cultural change, and ethics. Mr. Seeberger has authored over 75 works on the subject of leadership as well as 2 books, "Master & Mentor," and "Dynamics of the Marketplace Church." He is also the Co-Author of "Roadmap to ORSA," "The Journey," and "Journey Together." He has received recognition for leading a 9 year Strategic Change Initiative in the nation of Paraguay (nation went from 2nd most corrupt to one of the top 10 most improved.) Mr. Seeberger has been married to his wife Susan for 44 years, with 3 children and 7 grandchildren. In his leisure time he enjoys golf, travel, fishing, and spending time with his family.
About Strathmore's Who's Who
Strathmore's Who's Who publishes an annual two thousand page hard cover biographical registry, honoring successful individuals in the fields of Business, the Arts and Sciences, Law, Engineering and Government. Based on one's position and lifetime of accomplishments, we honor professional men and women in all academic areas and professions. Inclusion is limited to individuals who have demonstrated leadership and achievement in their occupation, industry or profession.
Contact
Strathmore Who's Who
Ann Marie Barone
516-997-2525
www.strathmore-ltd.com

Contact