Chaz Walters Recognized as a Professional of the Year by Strathmore's Who's Who Worldwide Publication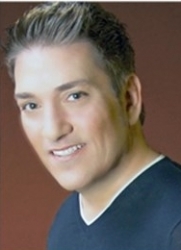 Chicago, IL, December 14, 2017 --(
PR.com
)-- Chaz Walters of Chicago, Illinois has been recognized as a Professional of the Year for 2017 by Strathmore's Who's Who Worldwide for his outstanding contributions and achievements in the field of real estate.
About Chaz Walters
Chaz Walters has over 20 years experience in the real estate field and his name is synonymous with Chicago real estate. He is a Broker at Hot Property Residential Brokerage which he started 10 years ago to be the premiere outlet for selling Chicago's most prized homes. It has since merged with Coldwell Banker, bringing together two of Chicago's most respected brands. This international partnership brings added value to agents and clients by providing exclusive media opportunities with "The Chicago Tribune," "The Wall Street Journal" and "The New York Times," as well as providing unique opportunities for sellers to have their properties seen and showcased to qualified buyers worldwide. He and his agency are known internationally for not only their tremendous successes, but also for unwavering commitment to clients, innovative marketing and stellar service.
Chaz is responsible for selling residential properties, some commercial properties and marketing. He recruits and mentors handpicked individuals to be the best agents in Chicago. He has thousands of clients that are not only supremely satisfied, but they refer others to Hot Property with the utmost confidence in their abilities to buy and sell homes. Chaz's consistent annual sales of over $50 million affirm his prestigious distinction as one of Chicago's top 5 agents.
Born on March 9, 1964 in Chicago, Illinois, Chaz attended college. He was recently awarded an Honorary Doctorate of Real Estate from Jump the Education Barrier Institute of Illinois. Previously, he worked as a mega-agent with another real estate franchise before starting Hot Property. He is affiliated with the N.A.R. and the C.A.R. In his spare time he enjoys flying, boating, skiing, tennis, cooking and travel.
For further information, please contact www.chazwalters.com.
About Strathmore's Who's Who Worldwide
Strathmore's Who's Who Worldwide highlights the professional lives of individuals from every significant field or industry including business, medicine, law, education, art, government and entertainment. Strathmore's Who's Who Worldwide is both an online and hard cover publication where we provide our members' current and pertinent business information. It is also a biographical information source for thousands of researchers, journalists, librarians and executive search firms throughout the world. Our goal is to ensure that our members receive all of the networking, exposure and recognition capabilities to potentially increase their business.
Contact
Strathmore Worldwide
Susan Perrault
516-677-9696
www.strathmoreworldwide.com
Syndi Reibman

Contact