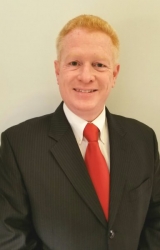 Peachtree City, GA, January 23, 2018 --(
PR.com
)-- Thomas C. Ferguson of Peachtree City, Georgia has been recognized as a Professional of the Year for 2017 by Strathmore's Who's Who Worldwide Edition for his outstanding contributions and achievements in the field of consulting.
About Thomas C. Ferguson
Thomas Ferguson has over 30 years experience in the field of consulting. He is the President of Facility Integrations, which is a national consultancy offering maintenance and operations consulting services designed to help companies operate more efficiently. He is responsible for assisting companies to operate more efficiently. He liaises with top management and reviews entire business processes; from the analysis and assessment stages, through to planning and implementation. Manufacturing expertise includes both maintenance and operations performance improvement.
Born in Illinois, Thomas obtained a B.S. in Industrial Engineering from the University of Tennessee in 1985. Previously, he served as the Director of Manufacturing at IPN Group from 2005 through 2008, and Senior Consultant at Pöyry from 2008 to 2011.
"Every single thing that has ever happened in your life is preparing you for a moment that is yet to come." -John Spence
For further information, please contact
www.facilityintegrations.com
.
About Strathmore's Who's Who Worldwide
Strathmore's Who's Who Worldwide is an international advertising, networking and publishing company based in Farmingdale, New York. They are proud to be able to satisfy their clients and continue to have repeat clientele due to their longevity and pride in their products and services. The Owners strive to connect business professionals to enhance their contact base and networking capabilities so they can get the acknowledgment and publicity within their industries and beyond. The Strathmore family has been providing these valuable services for over two decades. They target executives and professionals in all industries to be featured in their publication and on-line directory. Industries include business, law, education, healthcare and medicine, fine arts, IT, government, science, real estate, entertainment and many more accomplished fields. Professional profiles are listed in an annual hardcover journal and in a detailed, searchable database on the website www.strww.com.