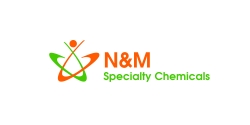 New York, NY, February 09, 2018 --(
PR.com
)-- N&M Specialty Chemicals is offering the following product:
3-Phenoxy-2-Hydroxypropyl Methacrylate (PHPM)
This product is a hydrophilic monomer useful in medical device and ophthalmic applications
CAS No.:16926-87-7
Specification:
Property Results
Color: Light Amber
Infrared To Match Standard
Purity by GC 95%
APHA Color 100 max
Water Content 0.7% Max.
pH 6.0 – 8.0
Available in drums.
Product is in stock.
Please click on this link for additional information:
www.nmspecialtychemicals.com/phpm.html
N&M Specialty Chemicals markets and distributes specialty and fine chemicals for multiple industries including: Adhesives & Coatings, Concrete Additives, Paints, Personal Care, Pharmaceutical, Plastic additives.
N&M Specialty Chemicals also offers the following custom manufacturing services. Their technologies include: Amidations, Imidations, Ammonium Compounds, Ether Synthesis, Claisen/Cope Rearrangement, Hydrazine Chemistry, Cabon Disulfide Chemistry, Acid Chloride Synthesis, Diazotizations.
N&M Specialty Chemicals is committed to providing their customers with excellent service and competitive pricing.
Their roots in chemical industry date back to 1985, so N&M Specialty Chemicals is able to draw on a wealth of experience and relationships to help solve even the most difficult of challenges.