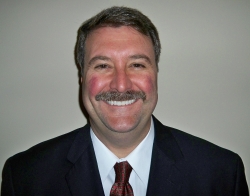 Wilmington, DE, April 25, 2018 --(
PR.com
)-- Wellington Management Group is pleased to announce that Kevin D. Guy has joined Wellington as the Managing Director of the firms' Industrial Products Manufacturing Practice. Mr. Guy is a seasoned operations professional with over 20 years of cross functional experience in various manufacturing, distribution and professional service companies. He has held leadership positions such as Senior Vice President / Managing Director for a privately held global contract manufacturer, Vice President of US Sales for a NYSE traded Fortune 1000 firm, and Managing Partner / Principal for a Consulting Firm specializing in the design and implementation of Management Systems.
With P&L experience in entrepreneurial start-ups, mid-market and Fortune 1000 companies, Mr. Guy is known for his ability to lead cultural transitions as well as developing high-performing sales teams that deliver accelerated, profitable, top line revenue growth. He has considerable experience with merger and acquisition transactions with an emphasis on post-acquisition integration activities that capture value and result in above industry index performance.
"Kevin brings a wealth of expertise in manufacturing operations and a strong track record of driving profitable growth," said Robert Scott Campbell, Managing Partner of Wellington. "With his in-depth knowledge of the Industrial Products Manufacturing Sector and focus on delivering value for his clients, Kevin will be a significant asset to the firm."
"Over nearly two decades, I have watched Bob build an impressive track record of identifying and attracting the very best C-level talent that become more than just transactional relationships, hence the reason Wellington enjoys an over 80% rate of repeat business. I look forward to becoming a member of the team that will execute Wellington's strategic priorities while driving sustainable growth within the Manufacturing Sector," said Kevin D. Guy.
Mr. Guy holds a Bachelor of Science degree in Biology from the University of Indianapolis and a Masters degree in Business Management from Indiana Wesleyan University where he was the recipient of the University's Outstanding Professional Award.
Wellington Management Group is a 39 year-old management consulting firm that provides retained executive search and management assessment services for their client organizations globally. Their search practice focuses primarily on the consumer product goods, industrial products manufacturing, communications and technology, and life sciences industries. Wellington is retained to identify, assess, and attract C-level executives, general managers, and key functional leaders with responsibility for sales and marketing, accounting and finance, manufacturing and supply chain operations, business development, strategic planning and human resources.