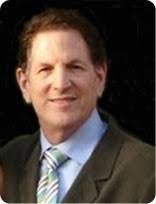 New York, NY, June 05, 2018 --(
PR.com
)-- The American Law Society is proud to announce its latest member, Steven J. Eichberg, the Founder of the Law Offices of Steven J. Eichberg. Mr. Eichberg has earned recognition and the distinction to be among "America's Top Lawyers" by the American Law Society Board. The American Law Society is an invitation-only platform comprised of verified lawyers who demonstrate a history of excellence, diverse professional achievements, consistently contribute to the legal community and possess positive and ethical qualities of an esteemed lawyer.
Mr. Eichberg is an Attorney practicing law in the greater Los Angeles area since 1978. He was a senior partner in the Law Firm(s) of Lever, Anker & Israel, Eichberg & Feldman and Goldfarb, Sturman, Averbach & Eichberg and now practices privately in Westlake Village, California. He has practiced business law with an emphasis on representation of Franchise companies, franchisees, large and small corporations, Limited Liability Companies, General Partnerships, Limited Partnerships and sole proprietorships.
Mr. Eichberg's practice includes complex litigation matters, landlord-tenant, and employee-employer disputes, unfair competition, and working with and against various government jurisdictions altering, and in most cases, improving their ordinances. Mr. Eichberg has extensive knowledge of and has worked on, almost every type of transactional matter, from simple contracts to complex real estate transactions and intellectual property matters.
Impressively, Mr. Eichberg has developed his own commercial leases as well as negotiated over thirty-five hundred (3,500) leases for large and small businesses with his primary focus being on franchisees entering into the leasing arena. His practice has included structuring Non-Profit Corporations and Foundations. He has also handled litigation matters in Washington, D.C.
He co-authored a book to train students entering into the Paralegal Profession. He has represented and served on the boards of international corporations, RGB Systems, Inc., d/b/ Extron, Fastframe USA, Inc., and California Closet Company. He has represented businesses in the audio-video market, electronics market, computer market and numerous other retail and wholesale businesses. Mr. Eichberg is a partner in Southern California Mediation Partners, LLC and head of the Leasing department of Franchise Growth Partner's LLC. Mr. Eichberg has recently been brought in as General Counsel to Fastframe USA, Inc.
Mr. Eichberg graduated with a B.A. from California State University in 1971. Thereafter, he earned his Juris Doctor in 1974 from Southwestern University School of Law. He also holds a Certificate of Mediation from Pepperdine University.
"We look forward to following Steven J. Eichberg's career and are extremely excited to see his future contributions to the legal community," says Valerie Arnold, a member of the American Law Society Board.