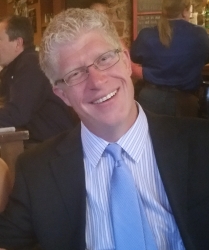 Evergreen, CO, June 11, 2018 --(
PR.com
)-- Dan Skelly in Evergreen, CO has expanded his territory and real estate company again. Dan Skelly works from Evergreen to Denver and everywhere in between. Dan Skelly has seen the Colorado real estate go from high inventory and robust to very few listings and very stagnant. Skelly recently said, "We need to see more inventory to really see sustainable prices," he continued, "We are are seeing prices rise but that is just because of inventory. We are not really finding true value."
Dan Skelly wasn't in Evergreen, CO in the 2008 crash. He was at ground zero in Southwest Florida at the time. When Skelly was asked if he sees any similarities and he says, "Not really, there was a lot more negative financial things going on back then, as far as a real estate bubble in Evergreen it seems unlikely." He then explains he would like to see more homes sold at these higher prices to confirm value.
Evergreen, CO has been a great place for Dan Skelly to have is real estate business. Since
Skelly specializes in luxury homes (over one million)
it is a great market for him. Evergreen has some challenges that Realtors down in Denver just don't understand. Things like septic, wells and a lot of properties have easement and other title issues. The properties in Evergreen, CO are not lot and block like Denver.
Dan credits his expanding business to the use of technology and the internet to list and market properties and for buyers to get up to the minute listing alerts. In this fast moving real estate market in Evergreen, a buyer needs to know as soon as a home comes on the market. In a lot of price points the days on market are the lowest they have been in years. It is important to see the home and make an offer as fast as a buyer can.
When a seller is searching for the best listing agent in Evergreen or anywhere else it is important to find a Realtor to list your home that knows the market and also can use the modern tools available to real estate agents now. It will assure the seller gets the most amount of people through their home and when more people see a listing the better sample you will get from the market. This should result in more offers and faster offers since real estate is usually a numbers game. Sellers should keep in mind though that it is a seller's market but a seller still won't get much more than their home is worth according to the market. The Denver Foothills is like the rest of the world and their are people testing the market by listing their home for way over market value. The sellers are still seeing buyers not pay for homes they don't see value. This is another reason Dan Skelly doesn't really see a bubble forming in the market. In 2008 we saw buyers buying anything and everything at whatever price listed. The market is not that way right now.