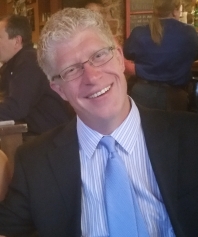 Dan (Danny) Skelly has a long history in small business ownership as well marketing and advertising. Danny started his business life at 33 when he purchased the Fin and Feather Waterside Inn in Nags Head NC (The Outer Banks). Located right on the Roanoke Sound with ocean access through the inlet, Skelly realized the best thing to do would be to add a fishing charter business to the already popular waterfront inn. It became a huge success.
Then Skelly bought a marketing and print shop in Fort Myers Florida. Danny was familiar with Florida because he lived in Key West for years and wanted to go back to the Florida sunshine. He expanded the business very quickly and catered mostly to real estate agents and title companies in the rise of the real estate bubble. Danny stayed in Fort Myers until the crash of 2008.
At that point Danny moved to Taos, NM and opened a kids indoor playcenter and coffee shop. He stayed there for a year then moved to Colorado and started in residential and luxury real estate. He worked for Keller Williams Foothills in Evergreen for years before starting is own real estate company. It was something Danny loved and continues to love everyday. Using all his knowledge in marketing and web design Danny has a huge online presents to market his listings online and in print media.
Danny Skelly
30792 Southview Drive #110 A
Evergreen, CO 80439
303-503-8793