Counsellors Title Agency Enhances Closing Services for New Jersey Attorneys Through Its Attorney Settlement Assistance Program™
The Improved ASAP Service Delivers Dedicated Processors and Closers to NJ Real Estate Attorneys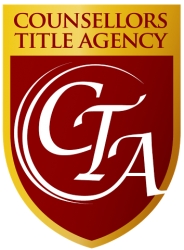 Toms River, NJ, August 02, 2018 --(
PR.com
)-- Counsellors Title Agency, Inc., www.counsellorstitle.net, is pleased to announce the enhanced Attorney Settlement Assistance Program™ [ASAP], which it first introduced in 1996 and has upgraded every year since.
The number of attorneys relying upon the new Attorney Settlement Assistance Program™ has continued to escalate as demand for expeditious closing services has grown throughout New Jersey.
Gives Attorneys Access to Professional Processors and Closers
In many cases, technology has provided new platforms. Counsellors Title Agency's ASAP distinguishing features go beyond the state-of-the-art technology, which is complemented by a professional processing department that actually assigns each file to a specific closing professional. This increases the speed that is necessary to mitigate title issues and title defects before they become problematic and disrupt the closing of a transaction. The driving force behind the growth of Counsellors Title ASAP service is found in the robust support they offer to real estate attorneys with both large and small practices.
In addition to the depth of its personal staff, Counsellors Title has expanded the number of offices throughout New Jersey to four, opening two new branch offices in 2017 in Freehold and in Chatham, New Jersey. The Counsellors sales team is servicing an ever-growing customer-base that includes all 21 counties of the state.
The Attorney Settlement Assistance Program™ features:
■ Search provided in 2 to 3 days
■ Clear title
■ Availability of an assigned professional
■ Ability to speak with a person - no voicemail
■ Ability to clear all title issues
■ HUD approved title service
■ Documentation preparation
■ Disbursement of funds
■ Attendance at closing
■ HUD-preparation
■ Post-closing matters
"Perhaps one of the greatest features of the program is the fact that attorneys get their own processers and closers, and escrow servicing including 1031 exchanges. This growth is reflected by over 30,000 title orders processed from its founding in 1996 through March 2018," stated Counsellors Title president Ralph Aponte.
Contact
Counsellors Title
Ralph Aponte
732.914.1400
www.counsellorstitle.net

Contact