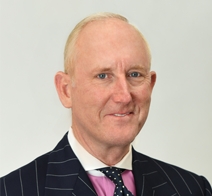 Detroit, MI, September 14, 2018 --(
PR.com
)-- Mark is joining Campio after completing his work as Senior Independent Advisor to Deloitte Consulting's Real Estate & Location Consulting (RE+LS) practice.
"Mark brings a special set of skills in strategic advisory all focused on developing solutions to help users of real estate make the best decisions and achieve significant savings when it comes to their real estate," said Greg Kloiber, Managing Partner, Campio. "He has an impressive resume and his client centric focus fits in extremely well with Campio's core mission and we look forward to bringing our new value-added platform to the market."
Mark has accumulated a long list of accomplishments while working at a variety of best-in-class real estate firms. He has a wide breadth of knowledge and has developed cutting-edge advisory techniques and tools. By utilizing these techniques, Mark has helped executives implement portfolio optimization strategies throughout North America and over dozen countries around the globe.
Campio is an independent corporate real estate advisory firm that exclusively focuses on representing users of real estate.