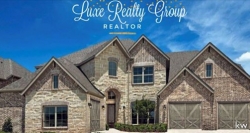 McKinney, TX, September 20, 2018 --(
PR.com
)-- Luxe Realty presents a free home buying seminar on September 29, 2018 from 11:00 am to 2:00 pm. Attendees will Learn about the home buying process from start to close with little to no money down. Home buying is more affordable than one may think. Attendees may speak with on-site experts: credit repair, mortgage specialist, home inspector, insurance agents, title representatives and agents will be available to answer any questions with no obligations.
We hope to see you there.
Hablamos Español. The Luxe Realty Group.
Brittany Stewart - Broker
Adrian Castle - Realtor®
Alba Beaty Herrera - Realtor®
Craig Hicks - Realtor
Anna Mangieri - Realtor
Leah Martinez - Executive Assistant
Those interested may click the following link to reserve a seat:
www.eventbrite.com/o/luxe-realty-group-17755116865