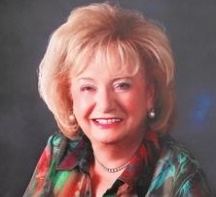 Los Angeles, CA, October 05, 2018 --(
PR.com
)-- Medium and Psychic Detective Troy Griffin along with the North American Psychic Investigation investigates the 2014 cold case murder of Antonia Marie Yager.
Antonia "Toni" Yager exuded elegance. She dressed "to the nines," always had her hair styled and her nails painted. She never lost her Dutch accent from her upbringing in Holland.
Antonia Maria Yager was found stabbed to death in her bed on Dec. 22, 2014, at her home in upscale Windsor Square.
This crime has stumped family, friends and the police.
Medium and Psychic Detective Troy Griffin and his team will look into the unsolved cold case in an effort to find answers and closure to friends, family and the police.
Troy is the founder of North American Psychic Investigations, a volunteer group of intuitive working on missing person(s), cold cases, and unsolved murder cases, internationally.
Tara Wrysec, Research Analysis, and Ashley Young, Criminal Justice consultant will assist Troy in this case.