Lori J. Sawatzke Recognized as a Woman of the Month by P.O.W.E.R. (Professional Organization Of Women of Excellence Recognized)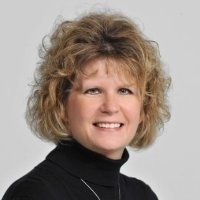 Buffalo, MN, October 19, 2018 --(
PR.com
)-- Lori J. Sawatzke of Buffalo, Minnesota has been recognized as a Woman of the Month for September 2018 by P.O.W.E.R. (Professional Organization of Women of Excellence Recognized) for her outstanding contributions and achievements in the field of finance. Each month P.O.W.E.R. features women to represent their professions and industries due to their expertise and success in their chosen specialty.
About Lori J. Sawatzke
With almost 20 years of experience, Lori J. Sawatzke has been a Strategic Account Manager with BWise, a NASDAQ company since 2014. She is experienced in client management, program management and project management in a variety of business segments. Ms. Sawatzke combines strong customer service skills with the knowledge and expertise about the business to be a creative problem-solver for her customers. She is known within her field for her excellent scope of work preparation, follow-through, attention to detail, organization and relationship building.
Currently, Ms. Sawatzke provides relationship management, ongoing customer management and post-sales management. She specializes in customer retention sales and consulting services, customer-centric care and product support, internal and external strategic and global account relationships, creative problem solving and strategic planning, critical thinking, multitasking, process development/implementation, program and project management, project planning/scope development, remote and local project teams. Previously, she served as a Project Manager with Landis+Gyr of Minnesota from 2013 until 2014.
Ms. Sawatzke is a member of Team Women. In her spare time, she enjoys sports and reading.
For further information, please visit: www.bwise.com.
About P.O.W.E.R. (Professional Organization Of Women of Excellence Recognized)
P.O.W.E.R is a website as well as a digital and print magazine featuring professional and famous women. Our mission is to provide a powerful network of empowering women who will mentor and inspire each other to be the best they can be. Through our valuable services, our members can collaborate with like-minded professionals, gain recognition and obtain knowledge from those who have already achieved success.
Contact
P.O.W.E.R. (Professional Organization of Women of Excellence Recognized)
S. K. Koop
516-365-3222
www.powerwoe.com
Ellen Gold

Contact