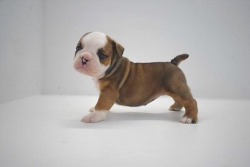 Orlando, FL, October 07, 2018 --(
PR.com
)-- Chews A Puppy, Inc. located in Ocoee Florida is a destination for all things dog related.
Chews A Puppy
is pleased to announce that the Pet Shots R Us, LLC mobile vaccination clinic will be available at their Ocoee location on the second Saturday of each month beginning on October 13th. This is in response to their endless effort to assist pet owners in the community and to help pet owners reduce the costs involved in properly caring for their pet and to ensure that their puppy, kitten, or adult dog or cat receives necessary vaccinations to help keep them healthy. Customers will be able to purchase discounted vaccination packages through this mobile service from 3:00pm until 3:45pm with no appointments necessary. In addition, for ease of payment, Pet-doc.com also accepts major credit cards. Pricing starts as low as $5.00 for an annual Rabies vaccination, making it an affordable and convenient option to properly vaccinate your pet.
Chews A Puppy knows that owning a pet can be a very rewarding experience. People clearly love their pets and it reflects in the vast dollars spent as pet owners have spent more than 69 billion dollars in 2017 in the United States alone. More than 44% of Americans share their home with at least one dog and selecting a cute puppy to bring home and picking out the endless accessories such as beds and toys is a fun experience for many families that are excited at the thought of sharing daily life and recreational activities such as playing at the park or going to the beach with their pet. But Chews A Puppy also knows that keeping that new pet healthy is just as important.
Pet ownership costs can be over $500.00 per year for a medium sized dog for items such as food and medical care and every dollar counts for most families. The thought of annual vet care can be daunting for many pet owners that want only the best for their furry family member. Cutting corners to save money is risky business since there are so many viruses and diseases your dog or cat is exposed to directly or indirectly, therefore Chews A Puppy understands that proper vaccination is vital to protect your pet. To that end, Chews A Puppy is happy to assist the community by offering space to the Pet Shots R Us LLC mobile clinic offering discounted vaccination packages. For more information regarding dates and detailed pricing of the mobile vet clinic, please go to http://pet-doc.com for more information. For information regarding Chews A Puppy Ocoee address, directions, hours of operation, and availability of puppies looking for good homes, please visit
Chews A Puppy
.