SIER Capital Participates in Acquisition of Security Systems Integrator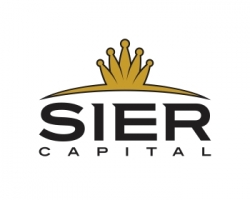 Akron, OH, October 17, 2018 --(
PR.com
)-- SIER Capital is excited to announce its participation in the recent acquisition of Aysco Security Consultants ("Aysco"). The company is one of the largest and fastest growing technology integrators for video, access control and visual analytics, with deep experience in the utilities and healthcare industries. Aysco's headquarters are in Kent, Ohio, with operations across the country.
"We are extremely fortunate to be a partner to this incredible management team that has a deep knowledge in the video integration, access control and visual analytics space. This partnership will allow us to support the rapid growth of the business and to expand into other areas," stated Kevin Ramsier, SIER Capital's CEO. "I've wanted to invest in this industry for quite some time and the management team at Aysco made this an easy decision," said Ramsier.
Eric Frasier, the CEO of Aysco, said, "There is a great deal of positive change happening in the industry right now. We have a team with the skills and knowledge to help our clients transform how they deploy and learn from their video and access control systems across their entire business lines. We are excited to work with our new capital partners on expanding our footprint in this industry."
About Aysco Security Consultants (www.ayscoinc.com):
Aysco has over three decades of experience and relationships in the video surveillance and access control industries. They have become the partner of choice for helping enterprise clients navigate the growing advancements in technology. When it comes to monitoring physical assets, and using that information to make better business decisions, clients have relied on Aysco to become a valuable asset to their business operations.
About SIER Capital (www.siercapital.com):
SIER Capital partners with proven management teams in an entrepreneurial capacity to acquire and operate lower middle-market companies. We are experienced business operators, committed to drive growth and value in our portfolio companies. We typically make initial investments into companies with revenues between $10 to $100 million that have a history of positive cash flow.
Contact
SIER Capital, LLC
Kevin Ramsier
407-432-8116
www.siercapital.com

Contact