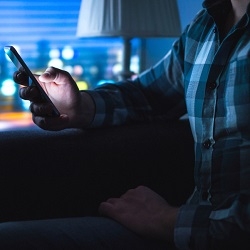 Wilmington, DE, October 29, 2018 --(
PR.com
)-- As if 2018%, nearly 50% of the people who are in a committed relationship have admitted to cheating on their significant other. Many of those people commit infidelity for years without their partners being aware of the affairs. Technology has made it easier than ever to cheat on others, and more difficult to find out if someone is cheating.
To help people discover if their partners are cheating on them, GoLookUp is now providing a service dedicated to help them
Catch a Cheater
, and decide what to do in the matter.
How to Catch a Cheater with GoLookUp
GoLookUp provides nationwide public records search queries, such as a full background check, and it continuously expands its services. The latest service that GoLookUp has set up is intended to help users learn how to catch a cheater.
The service includes tips to identify a cheater, catch a cheater using technology and also run a
reverse phone search
designed to catch cheaters. The reverse phone lookup allows GoLookUp to run a quick search on any number in their partner's phone and discover who they are truly communicating with.
The service can reveal a great deal of information about people, such as their
criminal records
, contact information, occupation, and more. Aside from the reverse phone search, GoLookUp also provides a
reverse email search
service that can also help users run a
background check
on email addresses their partners correspond with in a regular basis.
The information found in both search queries is based on public records, like GoLookUp's
unclaimed money search
service, which makes it 100% accurate and reliable.
Cheating is easier than ever with secret texting and call apps that cheaters often use. To help users make informed decisions about their partners, GoLookUp is providing a quick service to help catch cheaters by using accurate public records data that can reveal the truth with reliable data.