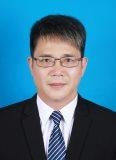 New York, NY, November 17, 2018 --(
PR.com
)-- Traumatic TM perforation is a common clinical condition that can cause severe pain, bleeding, hearing loss, and vertigo but usually heals itself spontaneously within 4 weeks. Though no specific treatment is needed but surgical treatment is prescribed if TM perforations are large and symptomatic.
Continuous attempts have been made to develop drugs for repairing TM perforations. For example, fibroblast growth factor and gelatin sponge have shown the ability to facilitate the healing of Traumatic TM perforations. These agents are known to encourage cell–to-cell connection, epithelial cell proliferation and, consequently boosting the correction of perforations and improving hearing.
A gelatin sponge is the biological material commonly used to treat traumatic TMPs and chronic dry perforations. Epidermal growth factor (EGF) and fibroblast growth factor are the growth factor frequently used to repair TMPs. EGF is thought to boost the proliferation of keratinocytes and epithelial cells, while FGF2 stimulates fibroblast proliferation and revascularization.
Nevertheless, there has been no clinical comparative data of the efficacy of EGF vs. gelatin sponge patches in human traumatic TMPs.
Thus the Author Zheng Cai Lou, conducted a prospective controlled study to identify the outcomes of epidermal growth factor (EGF) and gelatin sponge patch treatments for large traumatic tympanic membrane perforations (TMPs). To undertake this study, a total of 141 perforations surrounding more than 50% of the eardrum were divided into 3 groups: EGF (n = 47), gelatin sponge patch (n = 47), and observation (n = 47). The closure rate, mean closure time, and infection rate were assessed at an interval of 6 months and the related factors evaluated.
The closure time of TMPs was noticed to decrease with the daily application of EGF and gelatin sponge patching vs. spontaneous healing. A shorter closure time and a higher closure rate were observed with EGF treatment but led to otorrhea. Also administration of higher doses of EGF may lead to infection and severe ear discomfort. By contrast, the closure rate is not escalated or otorrhea is not being caused with gelatin sponge patches but constant patch removal and reapplication were needed. Moreover, the presence of infection is not thought to be primarily linked with rate of closure in any group. Thus, the author says: according to the need of the patient, suitable treatment must be selected.
Compelling evidence generated by the author through the study indicates the efficacy of patch-based gelatin sponge that has the ability to encourage tissue regeneration and no toxicity to the ear while not needing autologous tissues. Gelatin Sponge Patch group shown to be beneficial in repairing middle and large TM perforations increasing healing rates and shortening the healing time. This non-surgical treatment strategy has a low-risk and cost-effective advantage over surgical approaches. Meanwhile, it can save upon the clinical expenses and is worthy of medical use. Moreover the regenerated TM by surgical myringoplasty gets a different structure than that of normal TM, which impedes the improvement of patient hearing.
Study by Zheng Cai Lou exhibited the differences between the overall healing and spontaneous healing rates that were statistically substantial in the control group. Zheng reported that the spontaneous healing rate increases with time, but lowers with the rise in the perforation size. When the waiting time for spontaneous perforation healing is prolonged, the risk for otitis media elevated. Further, there are proofs that the site of perforation and blood supply also affect the spontaneous healing of TM perforations. Thus, it is recommended that large TM perforations require active therapy.
The reports and viewpoints expressed and published here are those of the author Author Zheng Cai Lou, and do not necessarily reflect the views of the Medical Press Ltd or any of its employees.