Timothy Parker, Guinness World Records Puzzle Master, Leaving Universal Crossword After 21 Years, 8,100 Puzzles
Parker has formed his own new game syndicate including direct-to-consumer puzzles and free puzzles for newspapers and online sites – with revenue sharing."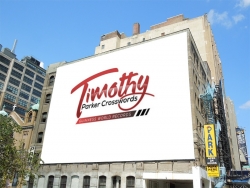 Beverly Hills, CA, December 18, 2018 --(
PR.com
)-- Timothy Parker, the Guinness World Records puzzle master, is leaving his duties as editor of the Universal crossword he founded to form his own game syndicate after 21 years and 8,100 published crosswords. His last puzzle will run in the Boston Globe, Merriam-Webster, and hundreds of other publications across the world on December 31, 2018.
Timothy Parker's new game syndicate will include direct-to-consumer puzzles – and all-new free puzzles for newspapers and online sites. He will not only offer his new crossword, "Daily Tournament Crossword," free to newspapers, but he will also provide revenue sharing options when people solving puzzles through these newspapers and websites choose to upgrade to his premium offerings – a one-of-a-kind business model that pays publications.
Upon upgrading, instead of getting one of Parker's crossword puzzles per day, users will get two crosswords per day, plus seven additional daily puzzles including Sudoku – an astounding 3,285 puzzles per year. Newspapers and websites get his puzzles free and share royalties on upgrades. Parker is adding 20 new games to the first offering in 2019 and is releasing what he calls "the ultimate online and mobile crossword player" within weeks – all for free and with profit sharing available.
"100-year-old crosswords are for 100-year-old people," said Timothy Parker. "My new syndicate will provide print and online newspapers the best American-style crosswords – absolutely free – and allow them to make money instead of shelling it out. It's a win-win for anyone getting into business with me, especially clients that have had my crosswords and games for many years."
Participation is free to all newspapers and online websites. Simply send an email to inquiries@timothyparkercrosswords.com to be signed up immediately and to receive information on how to check your own sales.
For more information and to get a free download, visit TimothyParkerCrosswords.com.
Contact
Timothy Parker Crosswords
Bruce Whittington
410-988-9988
timothyparkercrosswords.com
Sales Team

Contact
Multimedia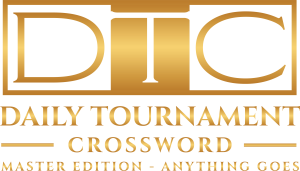 Timothy Parker New Tournament Crossword will offer prizes and discounts from partners Amazon, Target, Best Buys and others.