Envy Property Solutions Buys Homes in Northern Nevada
Envy Property Solutions, LLC, a real estate solutions and investment firm specialized in buying houses all around Northern Nevada, launched an updated range of cash home buying services for clients in Northern Nevada. The company provides fast and fair cash offers to homeowners interested in selling their house quickly.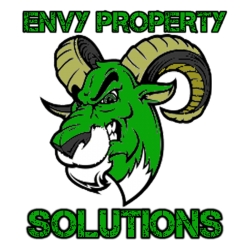 Reno, NV, May 13, 2019 --(
PR.com
)-- A local home buying company in Fernley, Nevada is helping homeowners sell their houses quickly. John Cannon, the owner of Envy Property Solutions, LLC and his team specialize in buying houses and properties all around Northern Nevada. They help homeowners with difficult situations such as foreclosure, probate, unwanted rentals or more, all while providing a fair cash offer to those that are interested in selling quickly.
As a leading local home buyer, the company offers no hidden fees or commissions to be paid by the seller in connection with a sale. This can be very helpful to the homeowner. "Many of the people we help that need to sell quickly don't have enough money to repair the house or even get caught back up on mortgage payments due to a job loss or other unfortunate event in their lives," John says. "That's why we offer to pay closing costs to help them move on and start a new life."
No matter what the condition of one's home, Envy Property Solutions provides the ability to sell it without having to make the necessary repairs. John and his team buy houses "As-Is" so the homeowner doesn't have to spend their hard-earned dollars fixing up a house that they want to get rid of. Envy Property Solutions, LLC will pay cash for each home, meaning that there are no contingencies or approvals needed to obtain a loan for financing. Getting a loan is a hurdle many other buyers deal with, but Envy Property Solutions can make sure that their clients' sale will happen quickly.
With Envy Property Solutions, they are always available to ensure the sales go as smoothly as possible. They know how to handle any situation with courtesy and professionalism. They have a commitment to their clients including the quick process of selling a property in 7 business days or less if needed. They also make sure that all parties are protected by using a title company to close the transaction.
John had this to say about a recent closing: "I had a homeowner that needed to sell her house because it was going into foreclosure and it needed to be sold quickly. I went out to the property and inspected it. After speaking with the homeowner, I knew that there was no way for her and her husband to make the necessary repairs on their home to sell it with a realtor, and they had foreclosure hanging over their heads. I made her a cash offer while I was at the house and she accepted. We closed on the house in 10 days and got the seller the cash she needed and also saved her credit from the foreclosure. At the end of the day, this business really is just about helping people out of tough situations."
Interested parties can find more by visiting their website at
https://envypropertysolutions.com/
or by giving them a call at (775) 391-5236.
Contact
Envy Property Solutions, LLC
John Cannon
775-391-5236
https://www.envypropertysolutions.com

Contact