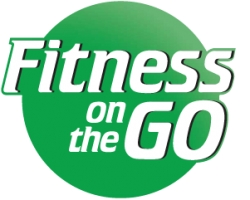 Vancouver, Canada, July 03, 2019 --(
PR.com
)-- Fitness on the Go, a Canadian fitness and
in-home personal training
company, has announced that it has served its 10,000th client. The company, which brings personal trainers and individualized exercise programs right into client homes, provides services across Canada.
"We're incredibly honoured to have worked with our 10,000th client," says Beth Spooner, President of Fitness on the Go. "For a lot of people, working with a personal trainer sounds like an intimidating thing. We've always aimed to make it easier and more accessible for people, so it's gratifying to have worked with so many satisfied clients."
Founded in 2005, Fitness on the Go makes working out with a personal trainer easier and more affordable. The process starts with a free consultation, where a trainer comes to the prospective client's home to assess their fitness level and learn more about their personal goals. The trainer then begins planning a personalized routine, taking into account the individual's fitness level, time constraints, scheduling, and budget.
All a client needs to work with a Fitness on the Go trainer in their home is about six feet by six feet of floor space and 50-55 minutes of time per session. By taking the stress and hassle out of finding a personal trainer, Fitness on the Go eliminates the barriers than typically prevent the average person using personalized fitness services.
Fitness on the Go also offers corporate packages and group prices to bring personalized fitness training to audiences that may not have considered it in the past.
Fitness on the Go gives its personal trainers access to training, software, business coaching, marketing support, lead generation information, and more for a monthly fee. Trainers then provide their services directly to clients.
This makes it easier for trainers to succeed in business and helps customers who are looking for reputable trainers to work with. The goal of the service is to make it easier for trainers to find clients and for clients to access high-quality training easily and without hassle.
For more information, visit
https://fitnessonthego.ca
.