Local Realtor e-PRO® Agent Utilizing Technology to Provide Consumers with State-of-the-Art Services
Local Agent Earns Realtor e-PRO® Certification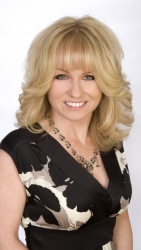 Los Angeles, CA, April 03, 2008 --(
PR.com
)-- Jennifer Ricco of RE/MAX of Santa Clarita has successfully completed the Realtor e-PRO course to become one of a select few real estate professionals to earn the prestigious certification offered through the National Association of Realtors.®
The Realtor e-PRO certification course is an educational program unlike any other professional certification or designation course available, comprehensive and interactive. It is specifically designed to provide real estate professionals with the technology tools needed to assist consumers in the purchase or sale of a home.
With more than 70% of consumers beginning their real estate research on the Internet, e-PRO certified agents have the experience and expertise to meet the demands of today's buyer and seller.
"The real estate industry has undergone a fundamental change over the past several years," said Jennifer Ricco of RE/MAX of Santa Clarita. "A majority of consumers are taking the time to conduct their own research prior to contacting an agent. In turn, real estate professionals must be knowledgeable of how technology can assist them in serving the needs of the buying and selling public."
The exclusive Realtor e-PRO certification course is presented entirely online and certifies real estate agents and brokers as Internet professionals. Because of its innovative design, students are able to complete the course at their own pace, when and where they want, via any Internet connection. The course is designed to help Realtors stay at the leading edge of technology and identify, evaluate and implement new Internet business models.
Once completed, the e-PRO certified real estate professional joins the ranks of a special community of highly skilled and continuously trained professionals who provide high quality and innovative online-based real estate services. Consumers can identify the e-PRO through the exclusive e-PRO Internet Professional logo.
Both the content and the delivery platform were created by San Diego-based technology company InternetCrusade®. The course instructs participants in the professional use of e-mail, the development of an interactive Web site, and the use of online research tools. Graduates use the skills they've acquired to provide clients information on properties for sale, local communities, and the local real estate market.
For more information, e-mail Jennifer Ricco at Jennifer@JenniferRicco.com or call (661) 803-2093 or go to
www.RiccoSellsHomes.com
.
Contact: Jennifer Ricco RE/MAX of Santa Clarita
Jennifer@JenniferRicco.com
###
Contact
Jennifer Ricco RE/MAX of Santa Clarita, Ca e-PRO, WCR, QSC, Retired LAPD
Jennifer Ricco
661-803-2093
www.SantaClaritaValleyHomesOnline.com

Contact