New Website Generates Renewed Interest in Romance
Say It With Poetry, Inc. launches new website, www.sendherpoetry.com, offering custom romance poetry for all special occasions.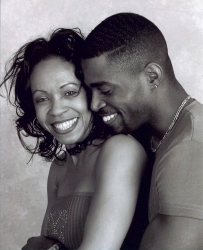 Charlotte, NC, April 27, 2008 --(
PR.com
)-- After more than 6 years as a professional poet, Donald L. Grove, Sr. has released a new website, emphasizing romance and relationships. The website is a 2008 twist on the idea of a singing telegram, but instead of singing the website delivers original, romance poetry.
The current US divorce rate is approximately 50% of marriages. That is about 1 in 2 marriages can be expected to end in divorce proceedings, according to the federal US Census Bureau. One of the reasons for this alarming rate of divorce is the lack of romance in relationships. To help bring romance back into relationships Say It With Poetry, Inc. has launched a new website www.sendherpoetry.com. Website visitor Mike Thomas says, "the new website distinguishes Mr. Grove from big cyberspace stores that offer less personal services, and sets him apart as a professional romance poet, which is not a common service for helping relationships in the Charlotte community."
The site contains audio samples of poetry demonstrating his talents as a poet, in addition to 6 years experience as a spoken word artist. Visitors to the site can also register for a free guide, "Top 10# Romance Ideas That Men Never Think Of…But Women Would Love." "My clients claim that the site is a pleasure to visit and they like the audio clips of romance poetry," states Mr. Grove, owner, who adds "I want to bring romance back into every single relationship across this planet."
Say It With poetry, Inc. is a local, independently owned, Charlotte area service business, providing custom romance poetry for her: Wedding, Mothers Day, Valentines Day, Birthday, Anniversary, and any other special occasion. Additionally, the artist provides custom handwritten letters, poetry phone calls, and audio poetry postcards. Contact the artist at www.sendherpoetry.com, or call 704-307-8088
Contact: Donald L. Grove, Sr.
Email: donaldgrove@bellsouth.net
Phone: 704-307-8088
Website: www.sendherpoetry.com
###
Contact
Say It With Poetry, Inc.
Donald L. Grove, Sr.
704-307-8088
www.sendherpoetry.com

Contact