OPPS Technologies Provides High-Quality LED Display to Help Direct Incoming Traffic
The Maryland-based technology firm provides state-of-the-art LED displays and digital signage solutions for road authorities to help direct traffic and avoid congestions.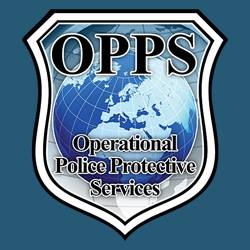 Pasadena, MD, February 09, 2022 --(
PR.com
)-- Congestions are causing a massive problem for people living in the US. According to a report, Americans lose an average of 97 hours in a year due to traffic congestion on roads. In monetary terms, that's more than $1300 per year. Lack of signages on roads and technology to direct incoming traffic significantly contributes to road congestions.
Companies such as OPPS Technologies have introduced effective LED displays and digital signages in the market to help control incoming traffic and ensure a smooth flow. OPPS Technologies has introduced their revolutionary Vehicle Advisory & Location Information System (VALIS1), which can be mount LED technology on vehicles to provide effective LED displays on roads. The system is helping road authorities create compelling messages which are positioned strategically on roads to avoid congestion and direct incoming traffic.
Speaking about their LED technology, a company representative said, "Our state-of-the-art VALIS1 technology has proved to be a game-changer in helping solve the traffic congestion problem. Road authorities have seen a visible reduction in traffic congestion after using our devices, and it has helped them to direct incoming traffic.
"This is partly due to the unique features our system offers. The VALIS1 can easily be mounted to a wide range of vehicles for spreading your message around. You can control the messaging from your mobile device and promptly change it according to the situation!"
The company is actively working with law enforcement agencies, road authorities, and other related organizations to implement robust LED technologies, helping direct incoming traffic and preventing road accidents. Their state-of-the-art product has become quite popular amongst authorities due to its robust battery that helps them function non-stop for 15 to 17 hours. Road authorities have seen a significant decline in road congestion by using the company's products and services.
Furthermore, road authorities, private security agencies and law enforcements have been impressed by their VALIS 1 product which has been developed by industry professionals who have worked in the safety and security domain. OPPS Technologies has been constantly in the news for desiging quality products that have been used by governmental organizations and private businesses to solve major issues.
Anyone interested in getting an LED screen for advertising, traffic control, or security purposes can use the contact information below to get in touch with the representatives at OPPS Technologies.
About the Business
OPPS Technologies is a firm set up by the people behind Operational Police Protective Services, a technological security firm in Maryland. They provide state-of-the-art LED displays used in marketing campaigns as moving billboards. Their Vehicle Advisory & Location Information System (VALIS) is an efficient device for private security firms and can help control traffic.
Contact information
Website: https://oppstechnologies.com/
Phone: 443 790 2511
Email: ejanik@oppsprotection.com
Contact
OPPS Technologies
Eric Janik
443-790-2511
https://oppstechnologies.com

Contact