NORCK Announces New Technologies for the Sheet Metal Fabrication Industry
NORCK believes its RapidCAD product is an application that can potentially change how sheet metals are designed and fabricated.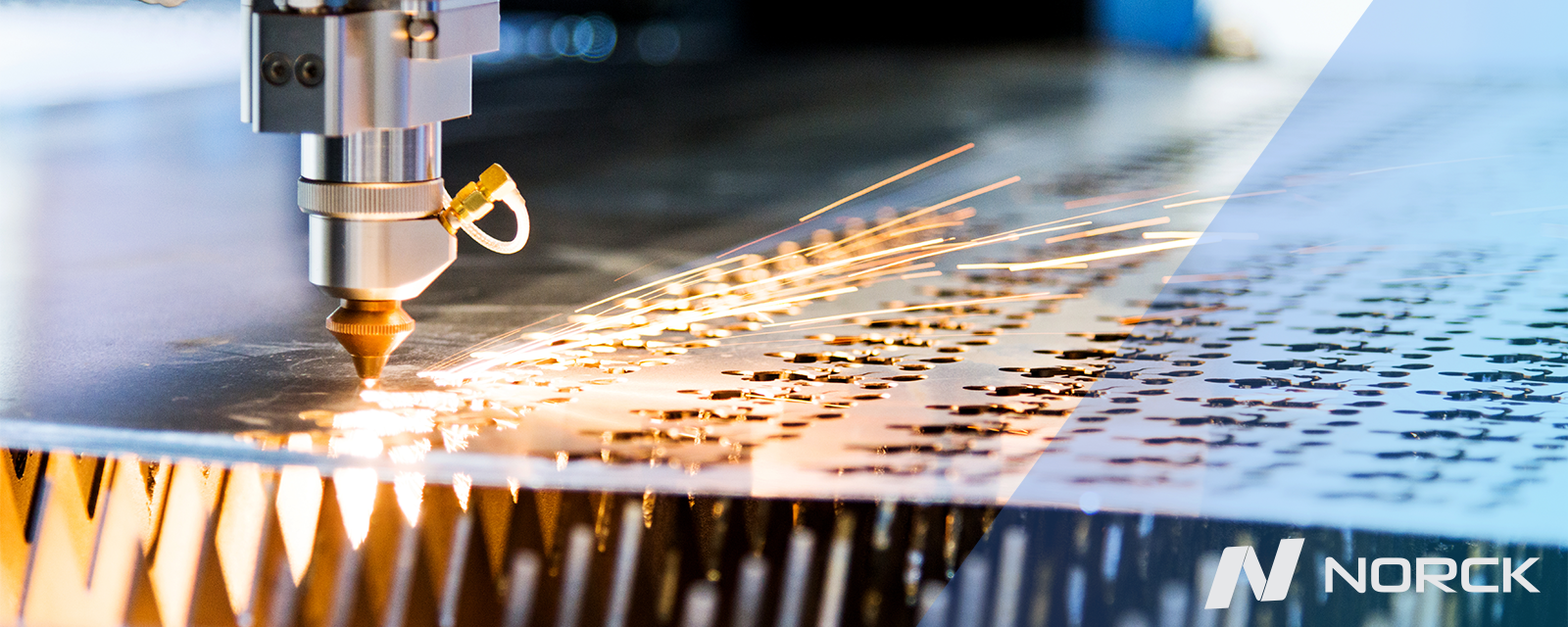 Mannheim, Germany, February 28, 2023 --(
PR.com
)-- NORCK has recently launched a new digital platform, named RapidCAD, that is intended to improve design and procurements in the sheet metal fabrication industry by offering reliable, top-quality, fast services to various industries. With its highly qualified engineers and state-of-the-art facilities, NORCK says it can provide its customers with quality sheet metal products in a short turnaround time at a competitive price. Whether for high-volume production projects or rapid prototyping needs, NORCK's advanced cutting techniques, such as laser cutting, plasma cutting, and waterjet cutting ensure that customers receive results that exceed expectations.
The sheet metal fabrication industry has seen significant advancements in recent years, particularly in technology and automation. This has allowed for greater precision and efficiency in the fabrication process and increased productivity and cost savings. However, despite these advancements, the industry continues to face challenges, including a need for higher-quality products, greater innovation, and improved efficiency.
High quality and innovation are crucial to the success of the sheet metal fabrication industry for several reasons (
www.norck.com/pages/why-norck
).
The following illustrates the importance of high quality and innovation in sheet metal fabrication and why NORCK aims to fill in the gap:
NORCK has started to offer a comprehensive range of services in the sheet metal category, including sheet metal fabrication (
www.norck.com/collections/sheet-metal-fabrication
), sheet metal cutting(
www.norck.com/collections/sheet-metal-cutting
), rapid prototyping, high-volume production, and assembly services. These services cater to various industries, including aerospace, defense, robotics, industrial, automotive, energy, hardware, and consumer products.
With the latest technical and technological capabilities, NORCK strives to deliver top-notch sheet metal fabrication and cutting services, utilizing advanced techniques such as laser, plasma, and waterjet. NORCK's rapid prototyping services provide a fast and reliable solution for product development, enabling efficient testing and validation.
High-volume production is another area where NORCK stives to excel, offering top-quality and efficient manufacturing of CNC-machined parts. The company's assembly services bring together sheet metal parts, CNC-machined parts, 3D-printed parts, and parts made with molding and casting to deliver complete, ready-to-use products.
The following illustrates why NORCK believes it outshines the competition:
NORCK remains committed to its innovative approach to manufacturing, to reducing supply chain risks, and its focus on sustainability.
NORCK augments its engineering capabilities with state-of-the-art artificial intelligence technology, gathering and utilizing thousands of data points for improved design and production processes. Furthermore, the company invests in developing cutting-edge manufacturing tools and software, such as RapidCAD (
rapidcad.com
), a highly intuitive web-based CAD application.
NORCK's extensive network of fabrication, CNC machining, and 3D printing partners across Europe and the U.S. allows it to mitigate potential supply chain disruptions, minimize the risks of price fluctuations and unforeseen delays, and guarantee top-quality results for clients. NORCK prioritizes working with carbon-neutral suppliers to promote environmentally responsible practices within the industry.
NORCK also provides engineering and design services to help bring ideas to life, ensuring the best possible manufacturability. With a combination of AI-augmented engineering, innovative manufacturing techniques, and a focus on sustainability, NORCK believes it stands out as a leader in the sheet metal fabrication industry (
https://www.norck.com/pages/why-norck
).
NORCK provides premium services to various businesses, using cutting-edge processes such as laser cutting, plasma cutting, and waterjet cutting. NORCK has a unique production approach, commitment to managing supply chain risks, and eco-friendly focus. The company has a large network of sheet metal fabrication, CNC machining, and 3D printing partners, has improved engineering proficiency using AI, and has invested in cutting-edge production equipment and software. NORCK is a digital manufacturing partner for enterprises seeking sheet metal fabrication services.
Contact
NORCK Inc.
Frank Guney
+49 1522 315 95 12
https://www.norck.com

Contact