Renowned Baton Rouge Educator Walter Morales Announces Grant for Future Educators to Enhance Urban Education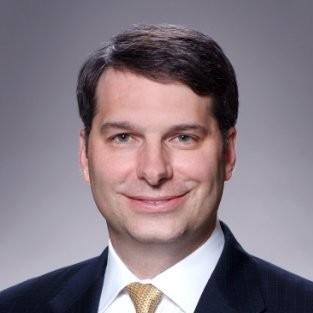 Baton Rouge, LA, March 19, 2023 --(
PR.com
)-- Education is a cornerstone of the American way of life. It provides its youth with an opportunity to build a better future for themselves and their families. In recognition of this fact, Walter Morales has announced the launch of the Walter Morales Grant for Future Educators. The grant is designed to reward deserving students from all backgrounds who are interested in becoming educators and help improve the urban educational system. The grant was launched by Mr. Morales as an effort to support students who wish to pursue a career in education and make a meaningful impact on the lives of those living in urban areas. Through this initiative, Mr. Morales hopes to inspire more young people to become teachers and create more opportunities for future educators of America. "I understand firsthand how difficult urban education can be while working as an educator. That's why I'm launching this grant program – so that we can find improvement throughout the urban education system."
The Walter Morales Grant will consist of two awards available for both undergraduate/high school and graduate students who demonstrate financial need and academic excellence:
• For undergraduates/high school students – $2,000 award
• For graduate students – $3,000 award
In order to apply for these awards, applicants must submit an online application form that includes their bio and cover letter along with a 1000-word essay discussing their interest in becoming an educator and how they plan on impacting urban education systems through their career choices. Applications will be reviewed by members of Mr. Morales' selection committee and selected based on qualifications and the best essay. The deadline for submissions is August 15; winners will be announced on September 15. For more information about eligibility requirements, submission instructions or other inquiries related to the Walter Morales Grant, visit the official Walter Morales Grant website.
Mr. Morales' goal with his new grant program is simple yet ambitious – he wants everyone with dreams of being a teacher regardless of their background or socio-economic status, to have access to the necessary resources needed so they can achieve success in their chosen profession without having to worry about financial limitations holding them back from reaching their goals. With his generous donation into this new program, it's clear that he truly believes in investing into our future generations.
About Walter Morales: With over 20 years of experience in finance, Walter Morales is a highly accomplished and committed educator. He has earned his academic expertise as a former finance professor at Louisiana State University, where he actively participated in various initiatives aimed at improving the Baton Rouge community. In 1991, Walter established Commonwealth Advisors, Inc. Additionally, he is the founder of Louisiana Achievement Charter Academies, which operates several charter schools in the Baton Rouge region.
The Walter Morales Grant offers aspiring educators a great opportunity for financial assistance during their schooling experience while also allowing them access into valuable mentorship relationships which will help nurture them along their path towards becoming successful teachers devoted towards improving our current urban educational systems. We look forward seeing what kind amazing talent this program helps to unveil.
Contact
Walter Morales Grant
Walter Morales
561-948-4691
https://waltermoralesgrant.com

Contact