Web-Based Franchise Business Broker Offers Discounted Fee; New Selling Option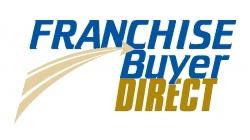 Hazlet, NJ, April 05, 2006 --(
PR.com
)-- Franchise Buyer Direct, a discount business broker specializing in the sale of franchise businesses, offers a new alternative for those looking to sell their existing franchise business. Unlike traditional business brokers who charge 10% or more and specialize in higher valued businesses, Franchise Buyer Direct charges just 4% of the sale, and specializes in smaller franchise businesses.
"We really feel that we are filling an important niche that until now has greatly been neglected," said Don Johnson, president and founder of the company. "Most business brokers don't specialize in Franchise Businesses only, and require a long-term commitment from the seller. Franchise companies (Franchisors) are most interested in selling new franchises; re-sales tend to be a problem for most systems. We're uniquely positioned to help solve that problem."
According to Johnson, franchisees that wish to sell their businesses, either must depend on the corporate office, or hire someone who is not an expert at selling franchise businesses, such as a Realtor. If real estate is not involved, realtors may also be disinterested. Often franchise business owners may be forced to sell the business themselves or simply close, losing years of built-up equity.
The website, franchisebuyerdirect.com, helps sellers advertise and showcase their businesses, and helps buyers locate franchise re-sales. It also assists buyers with financing and pre-qualifying through a sister company known nationally for franchise funding. Confidentiality for those selling their business is emphasized on the site.
"There's no reason why people who have invested years into a small business shouldn't reap the benefits of their hard work, or even short-term owners who are force to sell for health or other personal reasons," said Johnson. "Franchise Buyer Direct gives them an affordable option for getting professional help when they're selling. It really fills a need."
For more information about Franchise Buyer Direct, contact Don Johnson at 888-875-6228 or visit FranchiseBuyerDirect.com.
###
Contact
Franchise Buyer Direct
Don Johnson
888-875-6228
www.franchisebuyerdirect.com

Contact