UCR Health Centers Announces Opening of Second Health Center in Prescott, Arizona
UCR Health Centers is an integrated urgent care clinic and chiropractic and rehabilitative center. After operating since 2005 in Chandler, Arizona, UCR Health Centers will open a second location in beautiful Prescott, Arizona. Medical services are desperately needed to serve a growing population in this market, and UCR Health Centers will fill that need.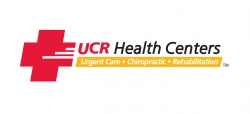 Chandler, AZ, June 11, 2008 --(
PR.com
)-- UCR Health Centers adds second location to integrated health centers.
UCR Health Centers announced today the opening of its second location in Prescott, Arizona which is scheduled to start seeing patients in urgent care by mid- July this year. "It's a really exciting opportunity to expand into an area where medical services are needed," states Dr. Natasha Deonarain, President and CEO of UCR Health Centers. "This area has been rapidly growing and big businesses like Wal-Mart and Home Depot will bring a workforce which will need support services like medical care. Right now, the physicians in the area are overloaded, and new patients will have trouble finding a primary care physician."
UCR Health Centers has a flagship location in Chandler, Arizona which has been operating since 2005. The health centers deliver an integrated concept of healthcare which combines aspects of acute disease management with rehabilitative medicine, alternative therapies, and aesthetic medicine. Patients can be seen in the urgent care for acute conditions such as lacerations, low back strain or fractures which require same day treatment. Conditions which require ongoing care such as sprains, strains, headaches, or other musculoskeletal conditions typically require several weeks of treatment to achieve full functionality of the body and a reduction in pain levels. These patients can be seen at the same location for this ongoing care, thereby ensuring a good outcome.
"Once the acute pain settles, the body wants to heal by making scar tissue which can eventually lead to adhesions in the soft tissue that cause pain," states Dr. Sharena Deonarain, a Chiropractic Physician who works at UCR Health Centers on the Rehabilitation Department. "Our modalities offer treatment that takes people away from the potential toxicity and dependency of drug usage to reduce pain."
The clinic also offers acupuncture and therapeutic massage as part of its suite of wellness services. Once patients are functional and moving without pain, they can then see the staff aesthetician who will be able to perform medical grade therapies such as chemical peels, microdermabrasion, and laser skin rejuvenation. Patients will not only feel great but also look great.
Prescott is about 80 miles north of Phoenix and is a beautiful city nestled amongst the pine, juniper and spruce trees of central Arizona. UCR Health Centers' new clinic will initially open with urgent care services, and as the clinic grows, it will expand services to include rehabilitation and aesthetic medicine.
For more information, please contact UCR Health Centers at 480-855-7585 or visit the website at www.ucrhealthcenters.com.
About Natasha Deonarain, MD, MBA, CPE and Sharena Deonarain, DC
Dr.'s Deonarain and Deonarain are Board Certified Physicians in the field of Urgent Care Medicine and Chiropractic Medicine respectively, and are sisters. Dr. Natasha Deonarain received her medical training from the University of Alberta in Canada and has been practicing urgent care medicine in Arizona for over 11 years. Dr. Sharena Deonarain graduated from Northwestern University in Minnesota and has integrated aspects of physical medicine with acupuncture and massage therapy. Together they want to deliver a concept of healthcare services which incorporates conventional medical practice with aspects of rehabilitation and alternative therapies that can achieve total health and wellness. For more information on the doctor's, please visit the website at www.ucrhealthcenters.com.
Contact: Maria Chavez, Director of Business Operations
2815 S Alma School Road, Ste 7
Chandler, AZ 85286
Phone: 480-855-7585
www.ucrhealthcenters.com
###
Contact
UCR Health Centers
Maria Chavez, Director of Business Operations
480-855-7585 X 209
www.ucrhealthcenters.com
info@ucrhealthcenters.com

Contact