WSI – World's 6th Top Global Franchise Holds Annual Conference in London
President, Ron McArthur, Senior Management to be Present with Over 100 Global WSI Internet Consultants.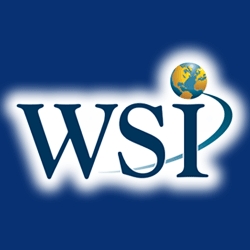 Mississauga, Canada, April 21, 2006 --(
PR.com
)-- WSI, the 6th Top Global Franchise according to industry leading Entrepreneur Magazine, is holding its Annual Excellence and Innovation (E&I) Conference in London, UK on April 26th and 27th 2006 at the Renaissance London Heathrow Hotel. Over 100 WSI Internet Consultants from around the globe will participate in the conference and members of the WSI Senior Management team, including the President, Mr. Ron McArthur will facilitate the sessions. The Conference is aimed at presenting innovative ideas, strategies that work and sharing of best practices for the Internet solution needs of small and medium sized businesses (SMEs). John Quarto – von Tivadar, CEO of Future Now is on special invitation as a Keynote Speaker presenting on the very exciting topic of Web Analytics.
SMEs are in excess of 9 million businesses or 62% of the total business population across the 87 countries where WSI has a local presence. In the UK alone, there are close to *1.2 million SMEs in addition to 2.6 million self-employed individuals or entrepreneurs. WSI President Ron McArthur says, "This presents a tremendous potential for WSI Consultants who are located all over the UK." *A November 2005 report states that only 34% of these businesses had a website. Given the pace of business and growth in Internet usage, there are close to 70% of small and medium sized businesses that have yet to harness the potential of the Internet.
*Source: National Statistics Office (NSO), UK
The Internet presents a huge opportunity to level the playing field for SMEs who now have the potential to compete globally with minimal investment. The key issue is having an Internet solution that ensures they can be found on the Web when customers are searching. Once found, having the capability to convert customers online and keeping them coming back is the next critical step for stability and growth. This need is, as McArthur states, "uniquely serviced by WSI Consultants who are trained and certified in the latest techniques and provided the tools to help their customers get qualified traffic and gain more customer conversion. Building a website is simply not enough!"
Under the Disability Discrimination Act (DDA), websites in the UK require to be accessible by people with disabilities. While most businesses are aware of the legislation, they have no idea where to begin implementing Web Accessibility for their sites. WSI Consultants all over the world, including in the UK, have the knowledge and the resources to enable Web Accessibility in compliance with **W3C guidelines in a cost-efficient manner.
**W3C is the - the international consortium for creation of web standards.
Commenting on the value of the WSI Business Opportunity, Ron McArthur says, "Our growth and success has come from the continuing success and profitability of franchisees. In 2005, our franchisees experienced a 50% increase in average revenues. It is our mission to enhance the profitability of every franchisee in the network. We do this through several ongoing training and mentoring programs, diversification of our unique e-marketplace to improve the WSI product and service offering, gathering feedback from our franchisees and end customers and working closely with our expert business advisors and our International Advisory Council comprising of the franchisees themselves. This Excellence and Innovation Conference is a key initiative in our ongoing field training conducted globally."
About WSI – we simplify the Internet:
Through its network of over 1500 offices in 87 countries, WSI delivers thousands of e-business solutions to small and medium sized businesses annually. Headquartered in Toronto, Canada, WSI provides affordable Internet related services and technologies that deliver maximum return on investment for businesses. As the world leader in providing profitable Internet solutions to SMEs, making information accessible for all via the Internet is an essential component of the WSI offering.
WSI is committed to assisting customers to ensure their websites are accessible for people with disabilities by providing education, guidance, tools and techniques that comply with the worldwide W3C standards. With the support and cooperation of customers, franchise network, employees, suppliers and charitable organizations, WSI aims to help make child poverty history through its global outreach program.
WSI is ranked by Entrepreneur Magazine as the No.1 franchise in the Technology Services category. In 2006, WSI is also the 6th Top Franchise with international opportunities. For more information about WSI's offerings and business opportunities, please visit our website at www.wsicorporate.com/contact.asp
###
Contact
WSI Internet Consulting & Education
Elizabeth Miranda
905-364-1215
www.wsicorporate.com

Contact