Enviro Petroleum Saved the Environment 3,500 Tons of CO2 in 2012 by Injecting Enviro PlusŪ to Fuels
Enviro Petroleum announced that, according to their very conservative estimates, more than 7.7 million pounds or 3,500 tons of CO2 have been saved in 2012 by using Enviro Plus technology. This is equivalent to converting 500 cars to full electric. Enviro Plus, a liquid combustion catalyst, was used around the world to reduce fuel consumption and emissions from automobiles, boats and power plants.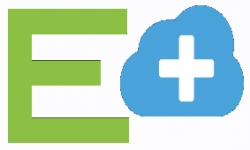 Orlando, FL, January 18, 2013 --(
PR.com
)-- "Our success in deploying this technology is such that we expect to be worldwide by the end of this year. Most companies embrace our offer almost immediately: reduce fuel consumption by 10% or more and saving one pound of CO2 per treated gallon. This is just too powerful to ignore." These was the statement of Wichy Castro, CEO for Enviro.
What about trading these credits?
Mr. Castro also commented about their progress with validating their technology: "We already started the process towards getting Enviro Plus certified as a valid carbon sequestration technology. It is expected that we finish the process by the end of 2013. In the meantime, we are tracking the CO2 reduction in real time with ECO-P™, a web-based platform that monitors CO2 emissions reduction in real time. The credits for CO2 emissions reduction can be traded retroactively to the date the emissions reduction started. With ECO-P our customers know what their environmental contribution is in real time and can also advertise on it for gaining the positive media attention their environmental initiative deserves."