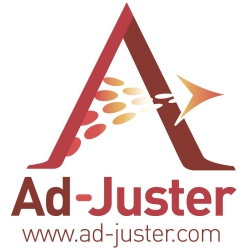 Poway, CA, January 31, 2013 --(
PR.com
)-- As of January 2013, Ad-Juster, Inc has launched another ground breaking product for ad operations industry, called Auto AdJust. Auto AdJust is the only system of its kind to offer opt-in automatic buffering adjustments made directly to a publisher's ad server. Based on Ad-Juster collected discrepancy data, Auto Adjust will suggest changes to buffered impressions – up or down – once, or continuously for the life of a campaign. These opt-in changes can be applied to one single ad unit, or across an entire insertion order.
Auto AdJust allows for creation of new revenue, by freeing up excess-buffered impressions and putting those impressions back into a publisher's general inventory. Auto AdJust is a serious game changer for those in the ad ops industry.
Auto AdJust empowers you to:
Opt-in for Automatic Ad Buffering Adjustments
Free-up Over-Buffered Impressions
Apply Changes to a Single Ad Unit or Across an Entire IO
Create New Revenue – with Auto AdJust your Ad Ops team can help create new revenue
Sample of Auto AdJust Capabilities with Real Life Numbers
A popular consumer site generated the following numbers in an Auto AdJust model:
Contracted Impressions: 1.26 Billion
Booked Impressions (in ad server): 1.36 Billion
Total Under-Delivered Impressions: 8.1 Million – this results in a make-good, something that would have been eliminated if this site was using Auto AdJust.
Total Over-Delivered Impressions: 99.2 Million – impressions lost to over-buffering; at a very modest eCMP of $2.00 that is an additional $198,400.00 that could have been generated if this site was using Auto Adjust.
About Ad-Juster, Inc.
Ad-Juster is the world's leading 3rd party reporting and ad discrepancy management tool. Ad-Juster currently provides actionable data to over 90 digital agencies, networks and publishers. Ad-Juster automatically identifies and reports ad delivery discrepancies – helping manage one of the digital ad world's most painful problems. For more information about Ad-Juster, please visit
https://www.ad-juster.com
.
To learn more about Auto AdJust, and its' capabilities please contact:
Mirela Sabanovic-Lewis, Marketing Director
sales@ad-juster.com
Office: (858) 679-0513