Bobby DoTube Has Been Formally Designated New York City's "Coolest YouTube Video Marketing Producer & Entrepreneur Of 2013"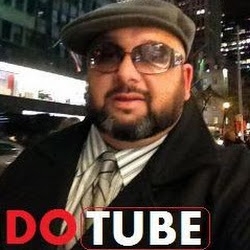 New York, NY, February 02, 2013 --(
PR.com
)-- Bobby DoTube "1,000,000 YouTube Views"
Bobby DoTube
Who is he?
Bobby DoTube is photographer, videographer / video editor, video marketing digital producer and Founder Of Bobby DoTube Productions. He is the creator of several popular YouTube Channels with "Bragging Rights Of 1,000,000 "YouTube Views' since 2005. He is known as a Lifestyle, Fashion, Food And Travel Vlogger. He brings the best travel information, restaurant and shopping tips to his followers on Instagram, Twitter, YouTube And Facebook.
Bobby has partnered with Hire It Out Services Of New York in 2012 to help local businesses in New York City expand their web presence and visibility with video marketing. Hire It Out Services Of New York has been helping entrepreneurs, home-based businesses, start ups and local businesses better understand and leverage the power of the Internet and how to maximize it to generate leads, sales, clients and profits to their business via their "Everything Done For You" Internet marketing and social media services since 2009.
When asked about the collaborative partnership with Hire It Out Services Of New York, Bobby DoTube responded, "I love the freedom to be creative. I am passionate about what I do, how I do it, when I do it and why I do it. I have been blessed with a God given talent that I have cultivated and an opportunity to showcase my talents and help others in this economic downturn. Video on YouTube is one of the most effective ways to attract and engage new customers, fast for businesses. After all, YouTube is the 2nd largest search engine in the world.
"I have people and subscribers all over the world that watch my YouTube videos. Some even call me when they are planning a trip to New York for lodging and car rental advice and restaurant tips. Over the last 5 years through watching my YouTube videos people feel they know me.
"At Hire It Out Services Of New York we love meeting new people, listening to business owners stories, being inspired, and creating online promotion campaigns together with strangers that help their bottom line. We are creating unique and interesting online marketing and video marketing campaigns that are different than traditional marketing or those offered by everyone else in the local marketing industry but effective.
"Von Doane Social Media Marketing Consultant and CEO of Hire It Out Services of New York thinks out of the box and she has the uncanny SEO ability to get our clients ranked high on both the #1 and #2 search engines in record time. I know, without our video marketing services many local businesses would not get found online.
"It is a good feeling to know my videos engage people and have a positive impact for local business owners. It is an honor to be designated New York City's 'Coolest YouTube Video Marketing Producer & Entrepreneur Of 2013'."
Bobby DoTube can be reached at Hire It Out Services 347.404.6850
Connect with Bobby DoTube on YouTube
Visit: http://www.youtube.com/user/bobbydotube
You may also connect with Bobby DoTube on the various social networking sites listed below:
Google+ - Bobby DoTube
Facebook - https://www.facebook.com/Bobby.DoTube
Twitter - http://twitter.com/bobbydotube