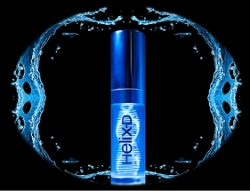 Las Vegas, NV, February 28, 2013 --(
PR.com
)-- Experts revealed today that most "anti-aging" creams and serums don't work as advertised. Here's what Consumer Reports online has to say, "Nutrient-based skin treatments can degrade quickly on the shelf, and active ingredients can be compromised by exposure to light and rendered ineffective. Some experts also question whether those products have a high enough concentration of the key ingredients so that they are sufficiently absorbed by the skin."
Helix-D meets this challenge head on and in doing so Helix-D stakes out its territory as a revolutionary skincare product unlike any other. Here are the facts. The charges made by Consumer Reports were confirmed in a test that shows creams can lose 40% of their active ingredient potency 3 months after they're made. From the very day the cream is manufactured ingredients start losing effectiveness. Not Helix-D. Tests show Helix-D's Trade Secret Delivery Technology stabilizes actives at nearly full strength even after 3 months.
Consumer Reports also charge that key ingredients in creams and serums are not absorbed into the skin well enough to give significant results, and they most certainly are not comparable to Botox®. Again, tests back up this charge. Only 39% of the active ingredients in creams and serums actually get into the skin. Most of the product stays on the skin's surface. Dry skin, oily skin, clogged pores, perspiration, even face washing can block active ingredient penetration. But these barriers are no problem for Helix-D. Tests confirm that Helix-D's exclusive, patented "nano-water" technology provide almost twice the skin penetrating power (74%) compared to creams and serums. Helix-D's fast penetrating action works to visibly reduce the appearance of wrinkles. Helix-D's tested technology guarantees that you get fully potent ingredients with every application and that these ingredients can penetrate the skin to deliver measurable results.
Because of its revolutionary delivery system its new technology, Helix-D provides results that, until now, were thought impossible to get from a topical skincare product. For more information on Helix-D, please visit
www.helix-d.com
.
(*Botox® is the registered trademark of Allergen)