Ad-Juster, Inc. Makes It Onto Inc. Magazine's List of 500/5000 Fastest Growing Companies in America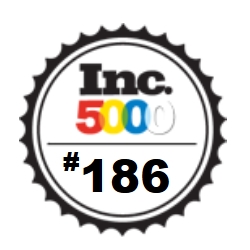 San Diego, CA, August 21, 2013 --(
PR.com
)-- This week Inc. Magazine released its 2013 List of Fastest Growing Companies in the US and Ad-Juster, Inc. has made the list placing at the 187th spot. Ad-Juster also ranked #19 in the top 100 software companies and #37 in the top 100 California companies. Ad-Juster, Inc. is a software technology company that works with digital publishers helping them automate ad operations data flow with a cloud hosted data management platform. The Ad-Juster Dashboard generates daily campaign discrepancy and performance reports allowing digital publishers to take immediate action to increase yield lost to web server discrepancies. It is the only fully automated provider of this type of service in the ad-tech industry. Located in San Diego County, Ad-Juster was founded in 2007 and has developed a large and loyal customer base including over half of the comScore ranked top 50 web publishers by impression volume and has maintained a greater than 95% service renewal rate for over 5 years. This has been a great accomplishment for Ad-Juster and its team who work tirelessly to streamline ad operations for digital publishers.
www.ad-juster.com/welcome/index.html
Update: Inc. has notified Ad-Juster that its ranking is actually higher on the list, now at #186. This was due to an error which was uncovered by Inc. which has affected the rankings of many companies on the list, including Ad-Juster.