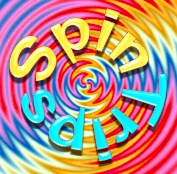 Los Angeles, CA, August 27, 2013 --(
PR.com
)-- Go! Vegas is a spin game advancing tourism in Las Vegas through promotions and introductory offers. This new Free app by RTNTRUE, (Go! Vegas release date August 23th, on the Apple app store), is really a marketing app for travel and tourism, dressed up pretty in a game. Users simply spin the wheel with their finger, and win a promotion (restaurants, airfare, attractions, amusement parks, museums, hotels, and shows). The User may spin as often as they wish, and every user will win a promotion, if they play long enough. Revenue generated for this app is solely ad based.
Simply download SpinTrips Go! Vegas and Play
How Can This Be?
Travel Companies Give Over 4 Billion (with a "B") dollars in promotional items yearly, spending as much in ads.
Travel Companies currently use third parties to disperse these promotions.
With Go! Vegas, Users find seasonal promotions the fun way, through their copyrighted spin game.
SpinTrips by RTNTRUE also licenses apps to Travel Companies Worldwide. (provisional patent)
Go! Vegas is Currently Available as an iPad app, with an iPhone release scheduled for Sept 20, 2013, and an Android, Kindle, Nook, Windows launch scheduled for Sept 30, 2013. Several new updates, features and games are planned for 2014.
Go! Vegas: by SpinTrips, and RTNTRUE, Inc. Copyright © 2011-2013.
Authors: K.Hincker, T.Righettini, D.Righettini, D.Rosendahl, V.Mossavaghi
dan@rtntrue.com (323) 578-7587 www.rtntrue.com
RTNTRUE, Inc. is an app Development Company located in Los Angeles, CA and Stockholm, Sweden, whose primary goal is to incorporate new approaches to entertainment and business apps. Produced games include Donkey Storm (on Apple app Store), Fall into a Volcano (release 2013), Pick-a-Win, and the iSPIN family of Spinners. RTNTRUE consults on apps for businesses and is currently in production on two apps for the Entertainment Industry. RTNTRUE is enthusiastically involved in developing apps for the Philanthropy market, and currently donates 20% of proceeds specifically to Charities that embrace new technology.