TennisProNow.com Expands to Offer Tennis Lessons in Over 2,300 Public Tennis Courts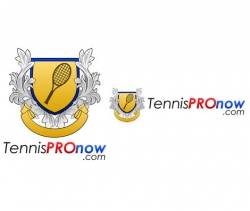 Solana Beach, CA, August 29, 2013 --(
PR.com
)-- TennisProNow is based in San Diego and has taught tennis lessons at over 400 locations in the United States for the past two years. It is the largest tennis school in America. In October 2012,
TennisProNow
has expanded to cover all of the U.S. and Canada's over 2300 public tennis courts. TennisProNow's owner, Rob Dunfey says, "We received calls all the time from people who would love to learn to play tennis, but we didn't have a location in their area. Now, they can learn how to play tennis no matter where they live in the U.S. or Canada."
It is now possible to have a tennis lesson at any public tennis court year-round. Dunfey also adds, "It didn't make sense that you could go to any ski area and get a ski lesson, but you couldn't go to any tennis court and get a tennis lesson."
Dunfey, now in is late-20's, dropped out of the business program at Loyola Marymount University to pursue a path in entrepreneurship in the sports community. He began with founding other successful companies including GoSkate.com which is the largest skateboarding instruction company in the US.
TennisProNow.com created of one of the first nationwide certifications for tennis instruction. A system that tests trainers based on their knowledge of safe and proper instruction. After certification, all instructors are trained and given a customized syllabus to instruct their student. Over 2,300 instructors in all 50 states have become mobile, certified instructors for TennisProNow.
In 2012, TennisProNow performed over 5,000 private lessons in 48 states.
TennisProNow's private instruction is customized and starts each student with the basics of the court, the game, serving, forehand swings, and backhand swings.
Contact for more info on this press release:
Rob Dunfey
TennisProNow
http://www.tennispronow.com
877-447-4745 ext. 109
rob@robdunfey.com