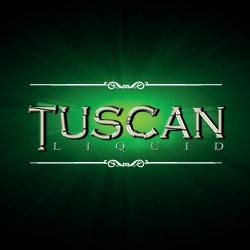 Bucharest, Romania, September 18, 2013 --(
PR.com
)-- Tuscan Liquid, the new Romanian e-liquid manufacturer, made its impact on the market by releasing last month their first range of flavors for electronic cigarettes. The new range of flavors had been released on their new website and after many months of creating and testing the Tuscan Liquid Lab has officially opened its doors and it is ready to fulfill every vaper's dreams. Tuscan Liquid officials expect to become one of the most important suppliers of e-liquid for electronic cigarettes not only in Europe but in every country of the world which has their representative stores of electronic cigarette and e-liquids.
"We want to become one of the most important suppliers of e-liquids in the world. Our doors are open to every electronic cigarette and e-liquids store and who wants to provide our e-liquids to their customers are welcome in our family. This is our dream and we are proud to present the Romanian quality to the world and offer a different and fresh option for vapers around the world," said Valentin Ivan, CEO at Tuscan Liquid.
Tuscan Liquid's flavors suppliers are some of the biggest companies on the market which provides the best quality ingredients for e-liquids. Their hallmarks creation began with "the closest blend to the real tobacco" and ended with a flavor that is "close to perfection." In addition, Tuscan Liquid promises to expand their range and to create more flavors for the vaping community.
"Our flavors are unique indeed and we know that every vaper out there will find something that is suitable for his taste. Our range contains 12 flavors from tobacco to citrus. We want that this twelve flavors to be our 'generals' on the market but we think that an expanded and complex range attracts more and more different kind of vapors so we will definitely create more unique flavors in the near future."
www.tuscanliquid.com