Rosa's Toufigh Gordi to Present Models and Their Utility in Drug Development at Target Meeting's 3rd World Drug Discovery Online Conference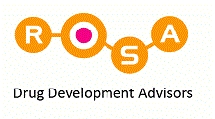 San Carlos, CA, October 08, 2013 --(
PR.com
)-- Rosa & Co. LLC, a drug development advisory firm with expertise in drug-disease modeling and simulation research, today announced that Dr. Toufigh Gordi, President, PK/PD and Clinical Pharmacology Services, will present at Target Meeting's 3rd World Drug Discovery Online Conference on October 15th – 17th. Dr. Gordi's talk, entitled "Models and Their Utility in The Drug Development Process", will introduce key mathematical models (from PK and PK/PD to mechanistic mathematical models -PhysioPD™ models) deployed in Rosa's practice and will illustrate their application and impact in drug discovery and development.
"The utility of a specific type of model is dependent on the type of the questions asked during the drug development process. While simpler PK models offer valuable tools in understanding the time course of the molecule of interest in humans, more sophisticated models may provide insight in the biological processes of the disease of interest and the interaction of the drug candidate with the physiological target," said Dr. Gordi.
About Rosa
Rosa helps clients with their most critical decisions – from preclinical through clinical development – with the creation and use of mathematical models that simulate normal and disease physiology, drug action, patient variability, and trial outcomes. To address the full spectrum of research and development related challenges, Rosa offers two customized approaches: classic pharmacokinetic/pharmacodynamic (PK/PD) models and Rosa's innovative PhysioPD™ models. With these capabilities, Rosa's clients participate in customized model creation, testing, and research simulations, retain the models, and acquire the ability to perform model research to inform decisions and better understand implications for their drug development programs. Rosa's staff has unparalleled professional experience in applying drug disease modeling and simulation (M&S) to accelerate drug development and have completed hundreds of engagements with clients in virtually all therapeutic areas. The Rosa team is unique in its breadth and depth of disease area experience, which includes metabolic and cardiovascular diseases, oncology, gastrointestinal disease, inflammatory diseases, immune dysfunction (including rheumatoid arthritis), CNS and pain, dermatology, respiratory disorders, and antibacterial/antiviral biology.
For more information, visit www.rosaandco.com.