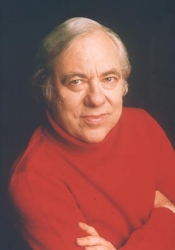 Pound Ridge, NY, October 16, 2013 --(
PR.com
)-- The Schubert Club of Fairfield County announces the inaugural Wendy Tisch Memorial Concert which will feature celebrated concert pianist, Richard Goode, in recital. The concert will take place on Sunday afternoon, November 17, 2013 at 4:00 PM at the First Congregational Church, 108 Sound Beach Avenue, Old Greenwich, Connecticut. Ticket information is as follows: Priority Seating - $40, General Admission - $25, Students ages 7 to 18, $15. Place order with Linda Maranis at wendytischconcert@gmail.com.
The concert honors and remembers a local wife, mother and musician whose talents enriched our community. Wendy encouraged young people to follow their passions as she did with her piano career, and use them to celebrate life.
Music was an integral part of Wendy's life. By the time she was nine years old, she won a New Jersey state-wide competition and earned a piano recital at Carnegie Hall which coincidentally was held on her tenth birthday.
Wendy pursued a law degree but gave up her law practice when her son, Alex was born and returned to her first passion, the piano. She began teaching piano and joined The Schubert Club, a musical organization comprising over two hundred independent music teachers dedicated to developing their own professional skills and to strive for excellence in teaching their students. Chief among their activities is The Young Musicians Festival, held each year in the spring to provide their students with a non-competitive performance atmosphere affording growth in performance skills. The Club recently celebrated their one hundredth birthday. Wendy eventually became chairman of the Club's Teacher's Round Table where teachers can meet and share ideas for all areas of their teaching.
Inspired by Schubert Club performance ensembles, Wendy also returned to her own study of the piano, increasing both her solo and duo repertoires and performing for local Westchester County Musicales.
Wendy served on the board of the Mount Kisco, New York Community Concert Series, working hard to preserve its continuity. Both she and her husband, Richard, were avid supporters of the Caramoor Music Center in Bedford, New York.
After Wendy's death in September, 2012, Richard commissioned The Schubert Club to sponsor a concert in her memory each year.