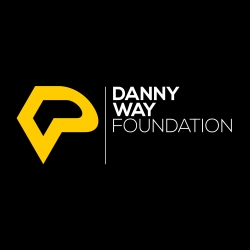 Encinitas, CA, October 22, 2013 --(
PR.com
)-- Professional skateboarder Danny Way is pleased to announce the formation of The Danny Way Foundation. The Foundation joins forces with Slighty Stoopid for 3 fundraising concerts also featuring Barrington Levy and Makua Rothman.
Danny Way, often called the most innovative skateboarder of all-time, has repeatedly said skateboarding saved his life and gave him everything he has today. World record holder, inventor of the MegaRamp and five times X Games gold medallist, Danny is probably best known for jumping over the Great Wall of China on a skateboard.
Through his newly launched charitable foundation — The Danny Way Foundation, Danny hopes to encourage kids' participation in sports and, in conjunction with local communities and organizations, give kids safe, well designed places to skateboard.
"I believe that through skateboarding and other sports, a kid can stay fit, hang out with friends in a positive environment, discover that hard work and dedication pay off, and find strength and talents within themselves they may never have known about," said Danny Way.
Skateboarding gave Danny all that and more and he wants to share those gifts by raising funds to assist local communities with maintaining and developing new skateparks, initially on the islands of Hawaii.
Thanks to the kindness of his friends in Slightly Stoopid and Hawaiian concert promoters BAMP the Foundation is presenting 3 benefit concerts featuring Slighty Stoopid, Barrington Levy and Makua Rothman.
The 3 night concert series runs:
Friday, November 15 in Oahu at The Republik
Saturday, November 16 in Kauai at Rob's Good Times Grill
Sunday, November 17 in Maui at Maui Arts & Cultural Center/Yokouchi Pavilion.
Tickets are available starting Friday, October 11 at www.groovetickets.com (Oahu and Kauai concerts) and www.mauiarts.org/tickets (Maui concert)
Net proceeds (income less costs) raised from the 3 concerts will benefit The Danny Way Foundation which is raising money to support local communities building and maintaining public access skateparks in Hawaii.
The Danny Way Foundation Mission Statement
The Danny Way Foundation is a non-profit organization* that works alongside local communities and community based organizations to promote and encourage youth participation in action sports and increase access to safe places for young people to take part in those sports within their communities.
*501(c)(3) status subject to IRS approval
For more information about The Danny Way Foundation please visit www.dannywayfoundation.org or contact Janet I. Alikpala at 312-217-4369 or janet@dannywayfoundation.org.
About Danny Way
Danny Way is often referred to as the most innovative skateboarder of all time — twice Skateboarder of The Year; Inventor of the 90 feet high, length of a football field, MegaRamp; five times X Games gold medalist; multiple world record holder; the only person to jump the Great Wall of China on a skateboard. A recent documentary film on Danny "Waiting For Lightning" was #1 documentary on iTunes.
Danny is sponsored by DC Shoes, Monster Energy, Plan B skateboards, Independent Trucks, Nixon, and MegaRamp.
For more information on Danny Way contact Ray Ibe at 714-883-2505 or ray@rndmanagement.com
For More Information on:
BAMP: www.bampproject.com 808-941-SHOW
Slightly Stoopid: www.slightlystoopid.com
Barrington Levy: www.barringtonlevy.com
Makua Rothman: Facebook: makuarothman