Worldcoin, a New Potential. The Digital Currency That is Taking Over the Online Marketplace.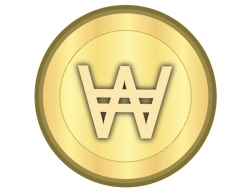 Dubai, United Arab Emirates, December 20, 2013 --(
PR.com
)-- Worldcoin Limited - the new up and rising bitcoin? Investors are seen piling into worldcoin - a digital currency with a central bank and exchange, following the aftermath of plummeting bitcoin values by 50% from its record high in end November sending investors into a scurry. Reports that the People's Bank of China has ordered third party payment providers to stop using the virtual currency has caused this steep fall of value from $1200 to below $500. (Reported by Barbara Kollmeyer on Dec. 18, 2013, 4:39 a.m. EST, from MarketWatch, a Wall Street Journal Company, link - http://www.marketwatch.com/story/bitcoin-hits-as-low-as-480-on-china-worries-2013-12-18)
On the other hand, worldcoin has experienced rising demands and for the first time in early December, setting a new peak of $0.20 from less than $0.05 in early January - a modest price, but one that has seen steady rise and relatively non erratic movements since inception.
A relatively new digital currency, the first official transaction of worldcoin initiated in 2011. Contrary to its counterparts, worldcoin is a digital currency with a centralized bank and a dedicated exchange. Worldcoin limited regulates the issuance and trading of all worldcoins. Unlike the bitcoin, where total circulation is fixed at an upper limit and its value determined mostly by sentiments and speculation, the worldcoin takes on an entirely different approach. Let us see how worldcoin works.
As the system dictates, worldcoins are backed by real liquid assets and market forces with real demand. Thus it can only be issued upon asset injection and traded or exchanged, not mined. The purpose of the digital currency is somewhat different as well. Worldcoin seeks to establish a seamless network for electronic transactions across financial institutions and continents. This concept is attracting new users into the market, and we can already see it growing evidently.
Worldcoins are widely popular in the Middle East, especially after the availability of "physical transactions." Transacted volumes greatly surpassed expectations, totalling $180,000 in just the first month. This has resulted in more Middle Eastern merchants joining the worldcoin network from all industries such as A'ayan Yachting Company, Badwai Electronics, Fadar Commodities, Hajar Al Abbasi Technologies and many more. The stage is set for growth.
The increasingly popularity of digital currencies and sudden millionaires from the bitcoin phenomenon has no doubt drawn in even more speculators and the same can be seen for worldcoin as well. The increasing volumes and breakthrough of the $0.20 mark may spell great opportunity for an investment shift from a non-centralized cryptocurrency to the potential possibilities to a centralized one. Which will be the better working system in the long run is still unknown but truth be told that if you had the foresight to get your hands on an asset that has appreciated exponential in a such a short span, it might be a good time to sell it and reinvest in the next wave.