Shame on the Media for the Way They Reported About the "Naked Adult Pajama Party!"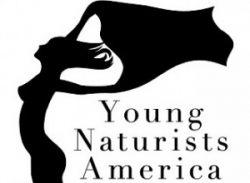 New York, NY, February 18, 2014 --(
PR.com
)-- On February 4th, the story of an adult pajama party with nude party goers hit the news. The event, held at a play center in Medford, NY was marketed as a pajama and dance party. A nude flash mob was organized independently by a small group, the intent being to introduce non-sexual nudity to the event. After a few photos surfaced on social media websites, the story was quickly picked up by the New York news outlets before spreading to the national level.
Young Naturists America (abbreviated YNA) focuses on social issues pertaining to nudity and body image. Subsequent to hearing about the event and its aftermath, YNA felt that the story demanded further investigation due to the amount of media attention it was receiving. While researching the story, Young Naturists America was able to contact some of the attendees, who were gracious enough to provide a detailed recounting of the events. After reviewing the facts, YNA co-founder, Jordan Blum made this statement:
"The media coverage which focused on the nudity, has distorted the facts and relied on overly dramatic reporting. We would like to officially admonish those Journalists who reported about the 'Naked Adult Pajama Party'. Thanks to such reporting, there is no doubt in our minds that the media should be held accountable if the venue goes under. We also would like to note that allowing such reporting to be published and aired is shameful, damaging and completely out of line. Their personal gymnophobic outlook is one of the main reasons why we have such a hypersexualized society that is plagued by eating disorders and body shame."
A first-hand account of the events can be read here:
http://youngnaturistsamerica.com/adult-pajama-party