Desert Rose Design is a hybrid agency specializing in marketing communications and technology. We are a WBENC certified woman owned business, based in Lombard, IL, that offers a wholistic approach utilizing brand positioning, digital marketing, and website and application development to move the needle in achieving their marketing and sales goals.

Our solutions, both traditional and new media marketing tactics, combine graphic design talent with multimedia, and custom software applications.

Specialties Include:
Market Research * Strategic Planning * Brand Positioning * Graphic Design * Integrated Marketing * Engagement Campaign Development * Social Media Strategy & Employee Policy * Community Management * Website Development eCommerce * Custom Application Development * Database Development * Search Engine Optimization (SEO) * Search Engine Marketing (SEM) * Mobile Marketing
Status

Private Company

Founded

2004

# Employees

12
Company History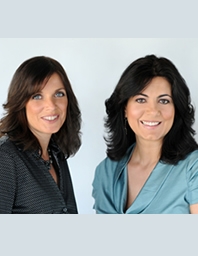 The inspiration for Desert Rose Design was two-fold. Helen Levinson (President) was mentored in tackling the ropes of entrepreneurship and was eager to develop and sell her newly found love for technology. She discovered that the vast majority of businesses needed well-designed and user-friendly custom applications to house and share data in order to effectively communicate with their staff as well as their customers.

Kathy Steele (Vice-President) was tired of the mundane business world with repetitive work and unhappy employees. She wanted to create an environment where the employees were not only excited to come to work everyday, but also where the actual work offered a variety of needs and outcomes.

In 2004, their inspiration resulted in the formation of Desert Rose Design when Helen and Kathy aligned their strengths to create a multi-disciplinary marketing firm.