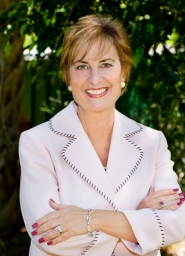 With a 24-hour TV, radio, print and online news cycle, digital media now delivers the news faster and in ways previously unimagined through the airways and the Internet, appearing on televisions, radios, PDAs, laptops, cell phones and networks simultaneously in a global community, reaching billions of people daily.

Under the focused direction of Founder and CEO, Marsha Friedman, EMSI Public Relations is a national pay for performance PR firm. The EMSI team provides quality national and local media exposure for its clients. In addition to providing public relations services for corporations and professionals, EMSI has a long history of working with authors and publishing industry executives, obtaining for them the media coverage that is critical for the success of any new book.

Our goal is to heighten national attention and raise consumer awareness for our public relations clients by arranging interviews on radio and TV; obtaining editorial coverage in offline and online publications and news websites, and through social media marketing activities.

Our online and offline public relations campaigns each deliver branding and PR value, but when combined, they feed off each other and exponentially increase our client's profile and outreach to their consumers.

EMSI launches each client's PR campaign with a thorough review of their materials, plus an in-depth study of the media related to them in order to develop a customized public relations campaign that achieves the client's goal.
Although research is an ongoing process, this initial study enables us to strategize the story lines for media interviews and articles that will obtain the interest of the media.

Call today for a free PR consultation - 1-800-881-7342.
Status

Private Company

Founded

1990

# Employees

13